PowerPoint Slide Elements: Best Practices and Tips
The Learning Hour* – Week 11 : PowerPoint Slide Elements
Posted by Ashish Agarwal

A slide in PowerPoint is the fundamental building block of a Presentation. A PowerPoint presentation is simply a collection of different slides arranged in a logical manner to effectively communicate a story.
So then, what are the main components of building a slide? We look at the 5 most important elements which needs to be there on any slide.
1. Slide Title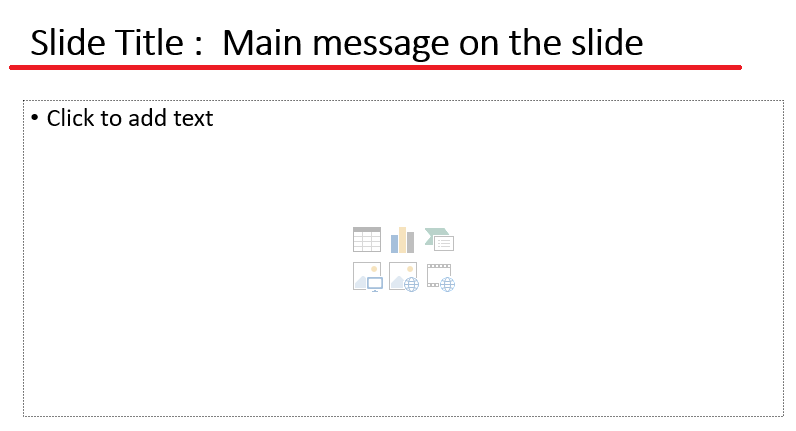 Always start creating a slide with the Slide Title. Think of it as the key message or insight that you would like to present on the slide. Ideally, there should be only 1 main message on each slide. The slide title should be crisp and concise to effectively communicate the key message. It should be written in a powerful way such that the audience understands the message without having to read the main content of the slide.
2. Charts/Graphs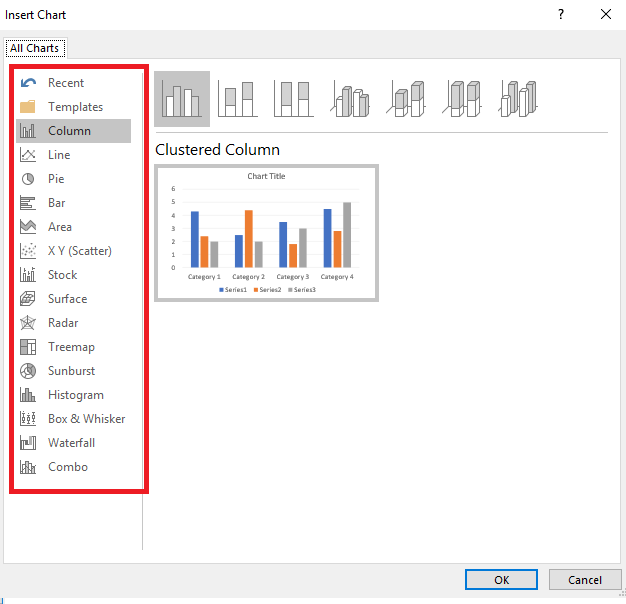 There are a number of graphs that is in-built in PowerPoint to represent numerical information. Use them extensively to illustrate numbers. You can choose from a number of chart options like Line Chart, Pie Chart, Waterfall chart, etc. Be careful to use the right chart for the right data. Using the right charts helps to enhance the visual communication of the slide.
3. TEXT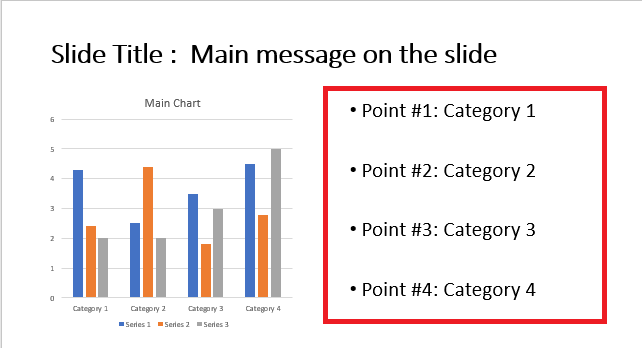 Gone are the days where you would use a PowerPoint slide to put lots of text on it. No one reads those slides anymore. Instead, use TEXT comments sparingly to only indicate the main point. Choose a big font size of at least 24 to ensure your audience can easily read the slides. If you must use bullets, not more than 3-5 bullets on a slide.
4. Images/Icons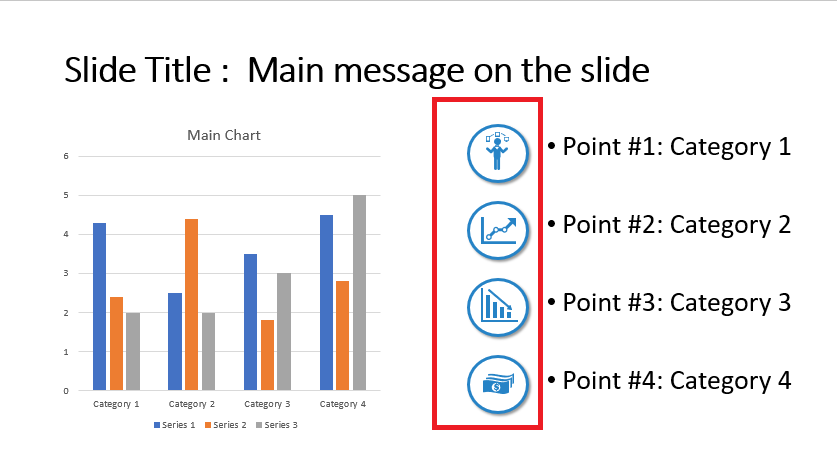 Use Images and Icons to reinforce a point and not just to jazz up the presentation. Images are a great way to capture the attention and effectively communicate with the audience. There are a number of websites that allow you to download high quality images and icons. So, make the most of them.
5. Footnotes/Source: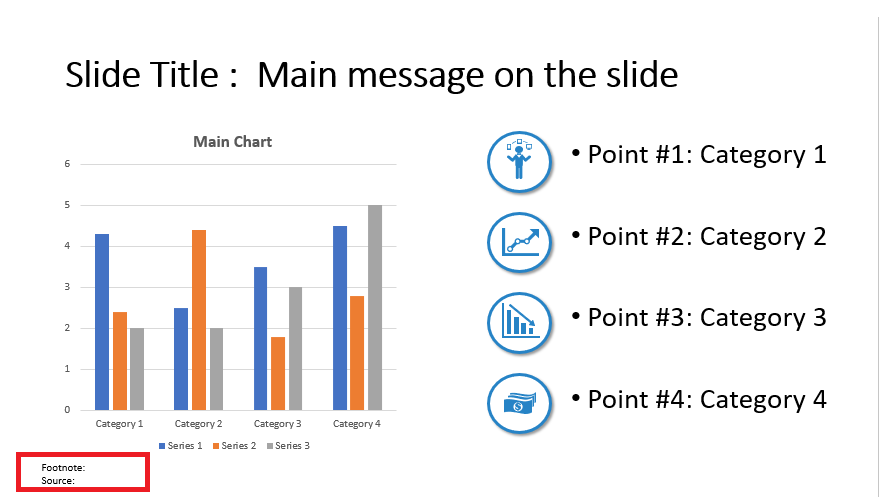 Be sure to add any important footnotes or source on the slide. Footnotes and source complete a slide with any extra information that the audience should be aware of.
So as you can see, the above 5 elements are extremely crucial to make a slide in PowerPoint.
What else do you use?
*The Learning Hour is a weekly knowledge sharing initiative of SKILLFIN LEARNING. To subscribe to this initiative, kindly mail us at [email protected] We will add you to the distribution list.