The Learning Hour* – Week 5 : PowerPoint hack: Using the SLIDE MASTER
Lets say you are creating a PowerPoint presentation for a meeting.
The meeting is about to start in next 5 mins.
You review the final presentation once before putting it up on the big screen.
And guess what – you realize there is something that you forgot to do.
In the heat of things, you forgot to add the company logo in each of the slide.
There are around 100 slides in this PowerPoint document but you don't have time to paste in manually on all the slides.
What do you do?
Well, first don't panic.
Let us show you a quick trick in PowerPoint that will help you to add the company logo on all the slides in a jiffy.
We will illustrate this using the Slide Master functionality in PowerPoint.
Let see how we go about using this.
1. Open up your PowerPoint presentation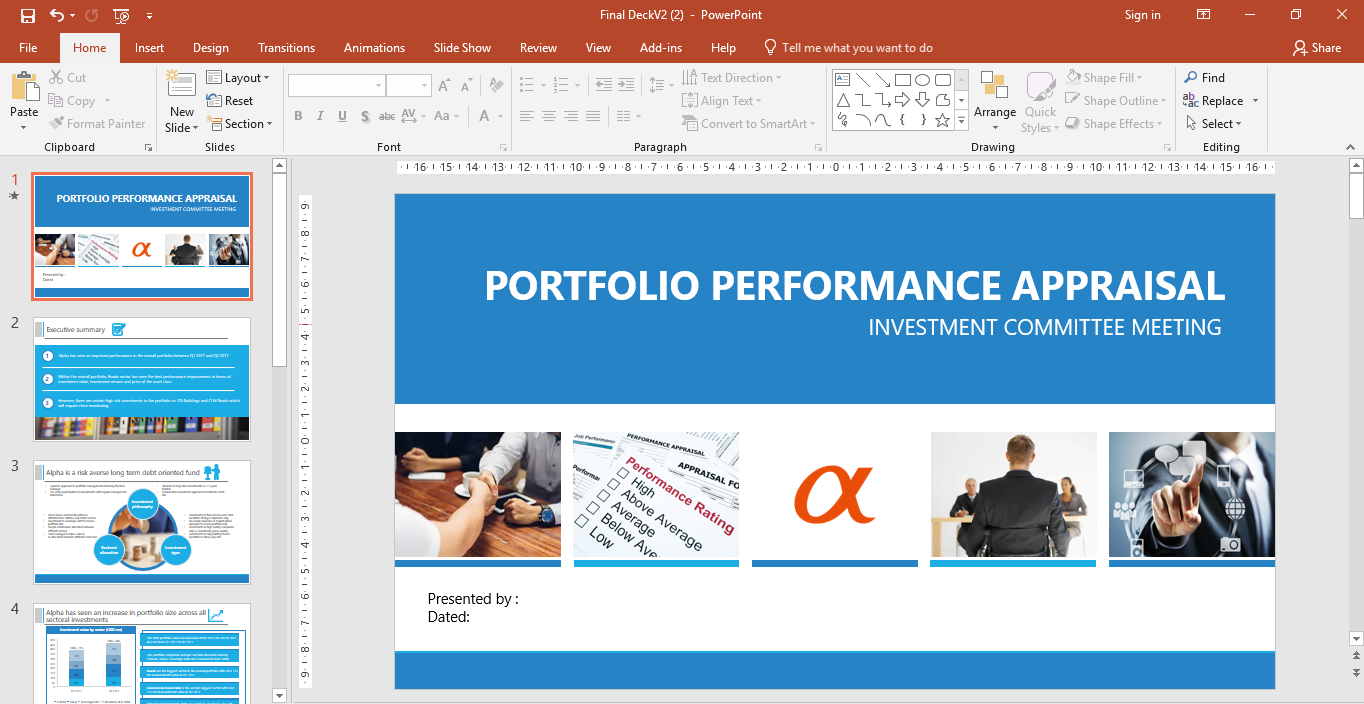 2. Click on the VIEWS tab on the top ribbon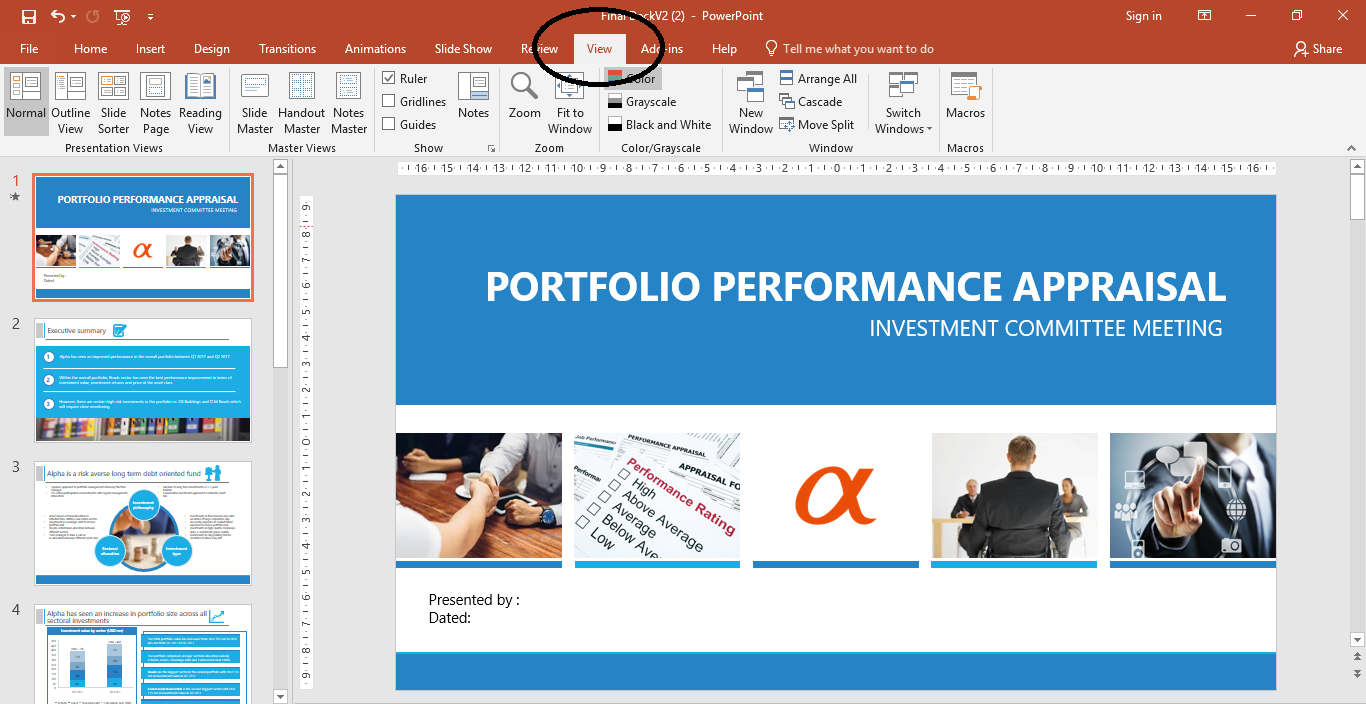 3. Click on Slide Master in the Master Views section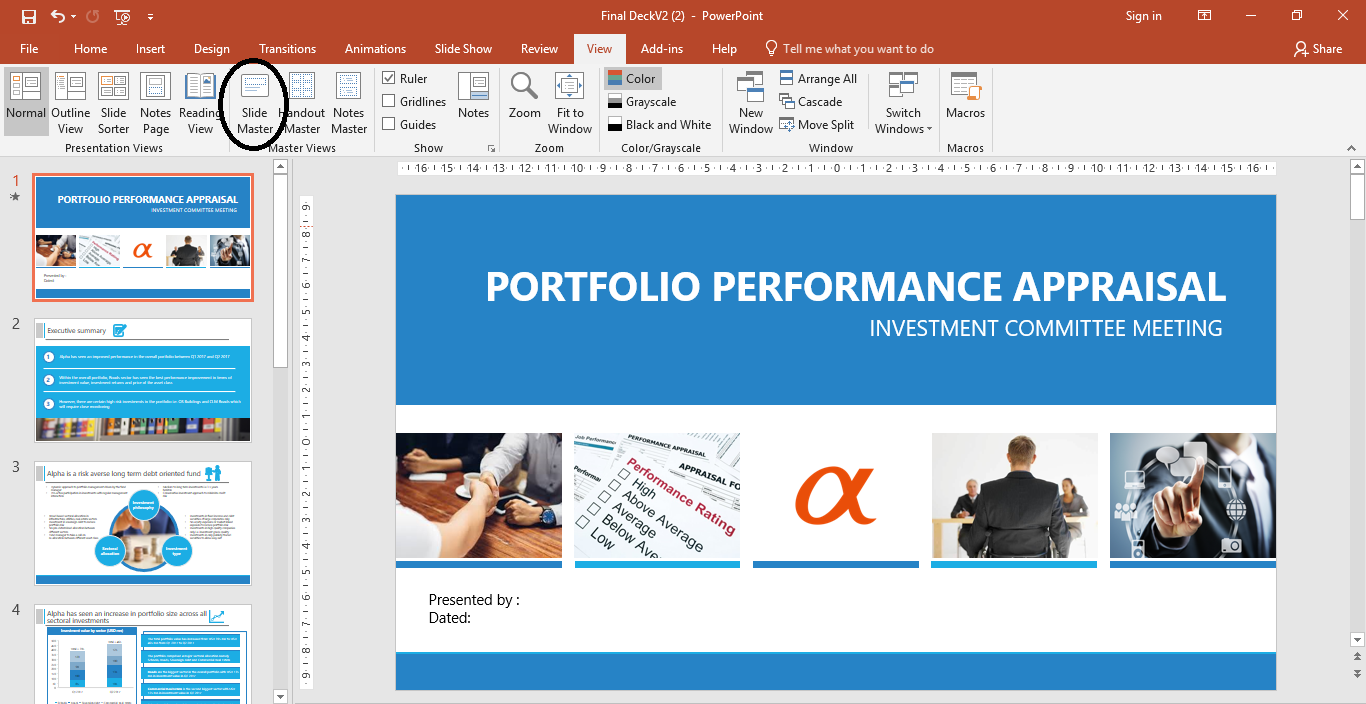 4. The Slide Master view opens up in the PowerPoint document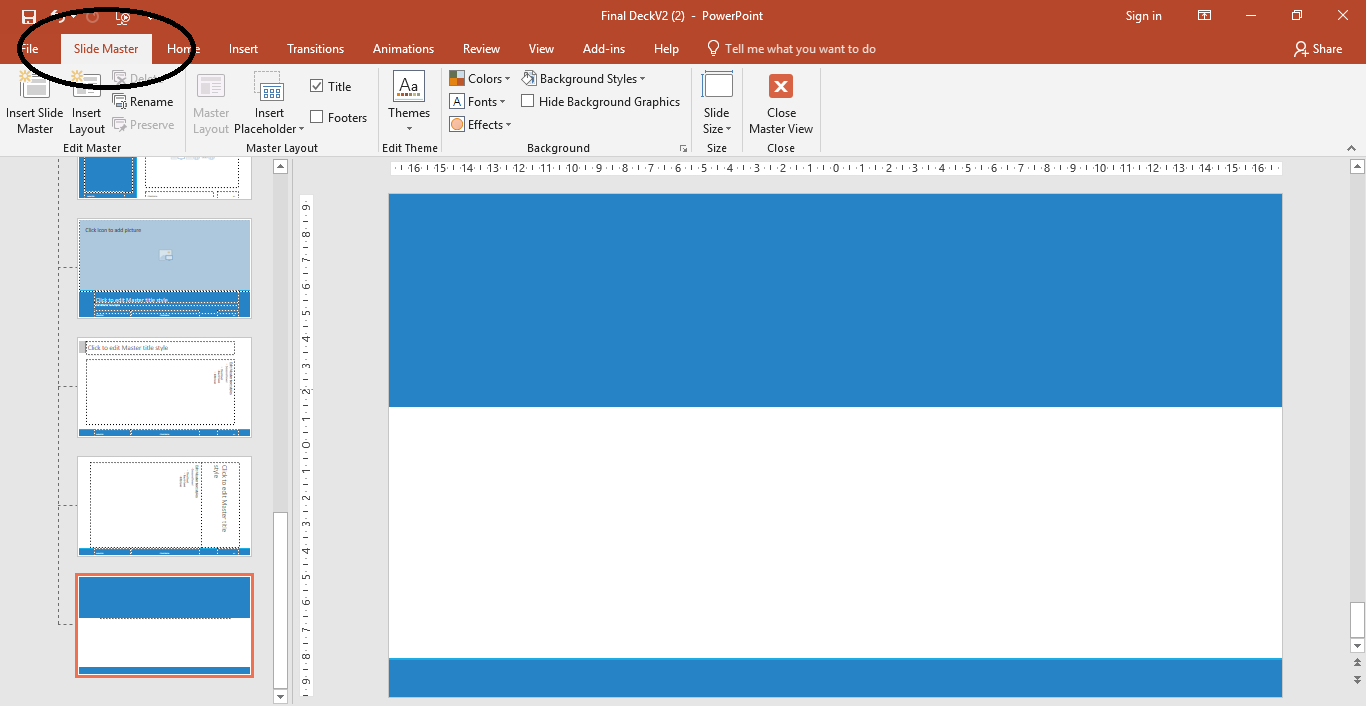 5. Go to the 1st slide in the Slide Master views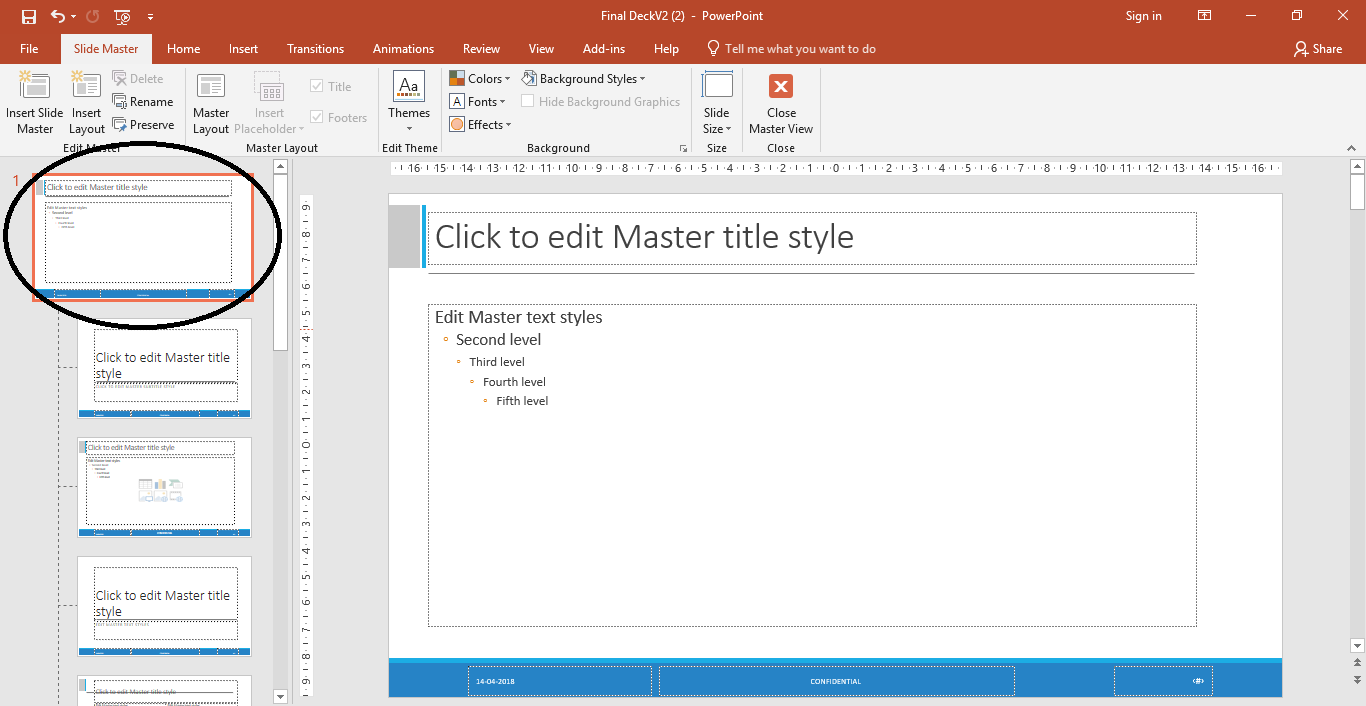 6. Click on Insert tab on the top ribbon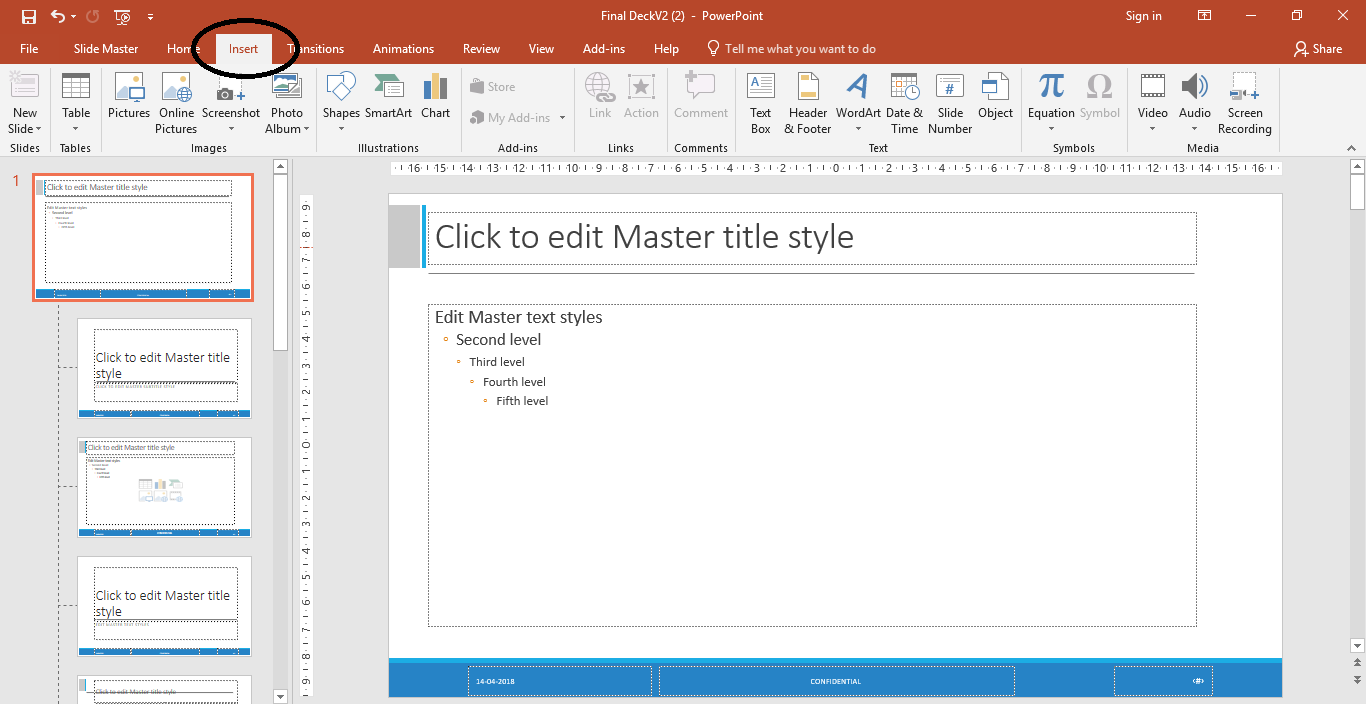 7. Click on Pictures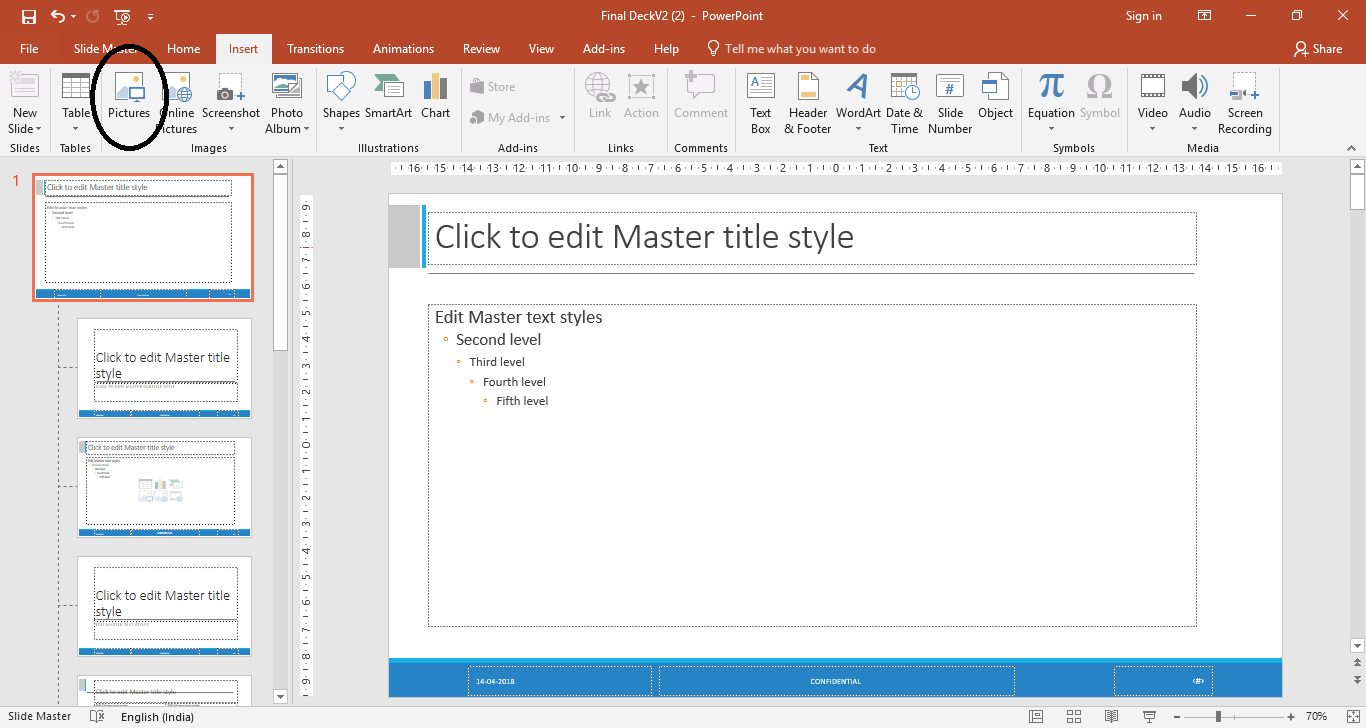 8. Select the appropriate company logo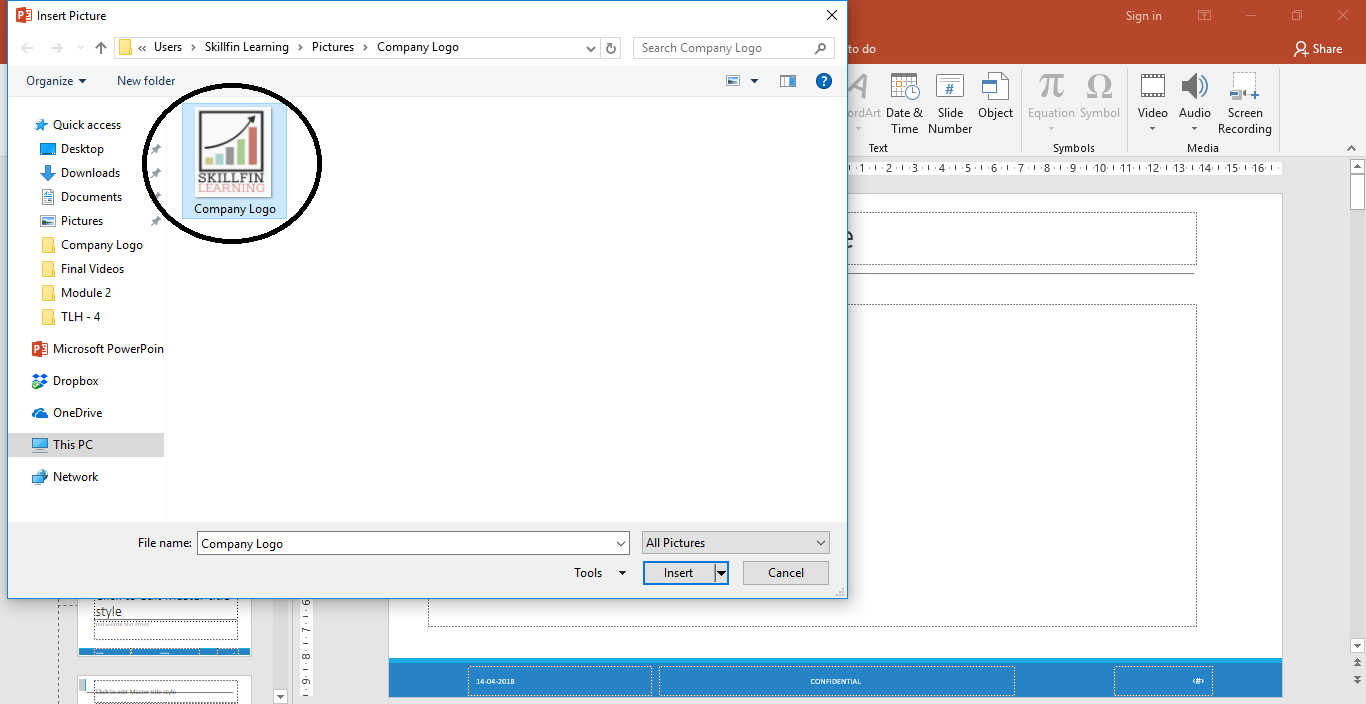 9. The company logo image appears on the slide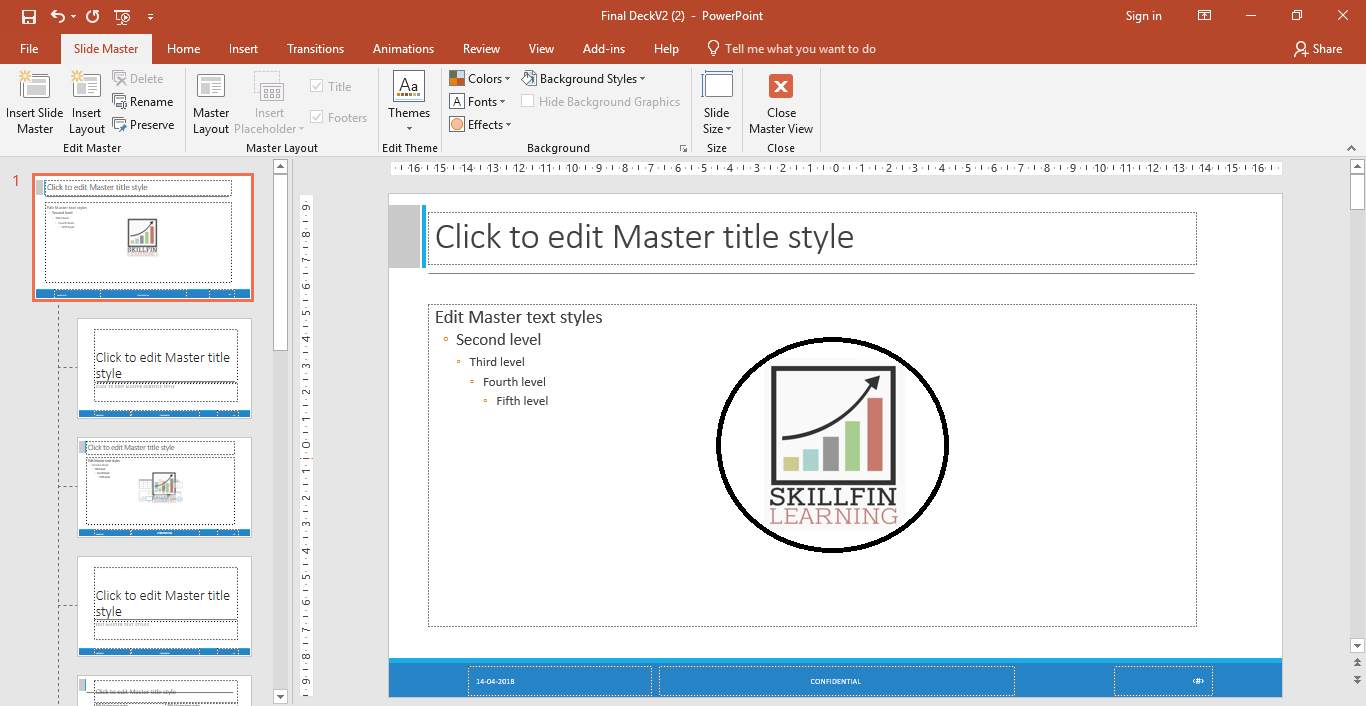 10. Resize the logo and move it appropriately on the slide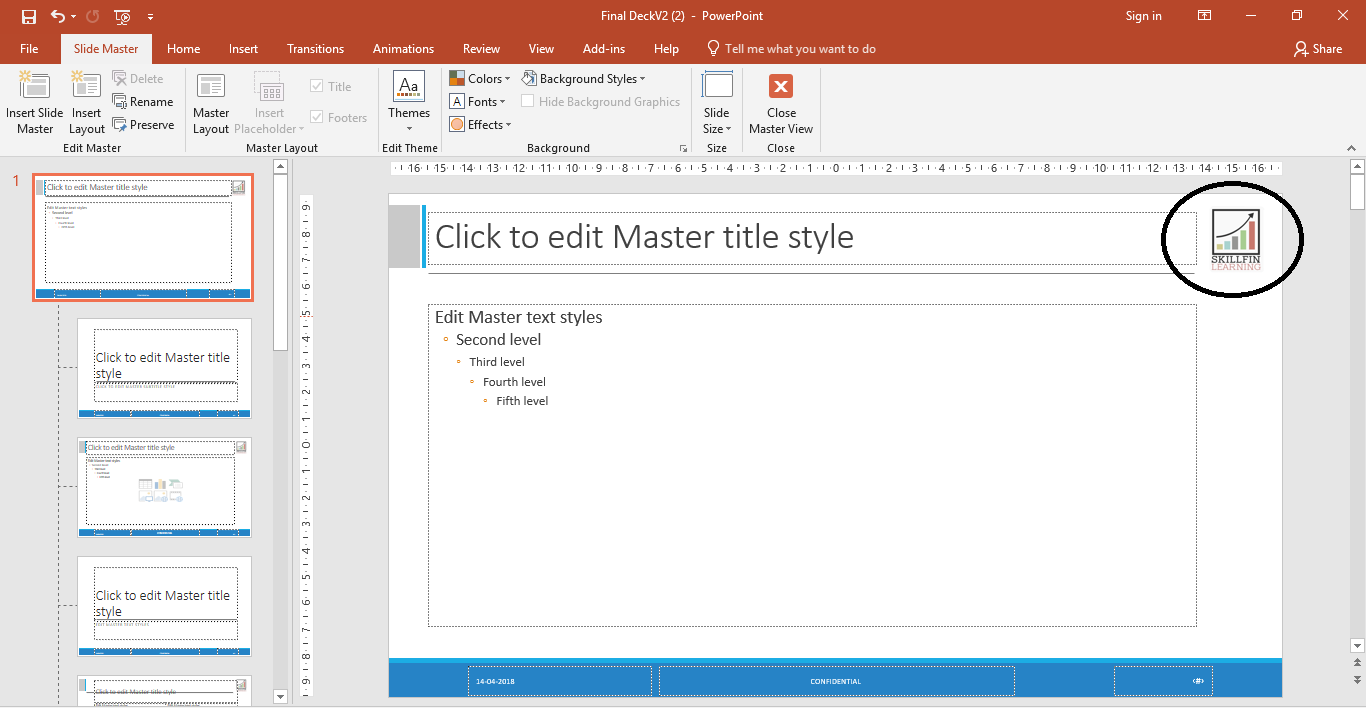 11. Close the slide Master views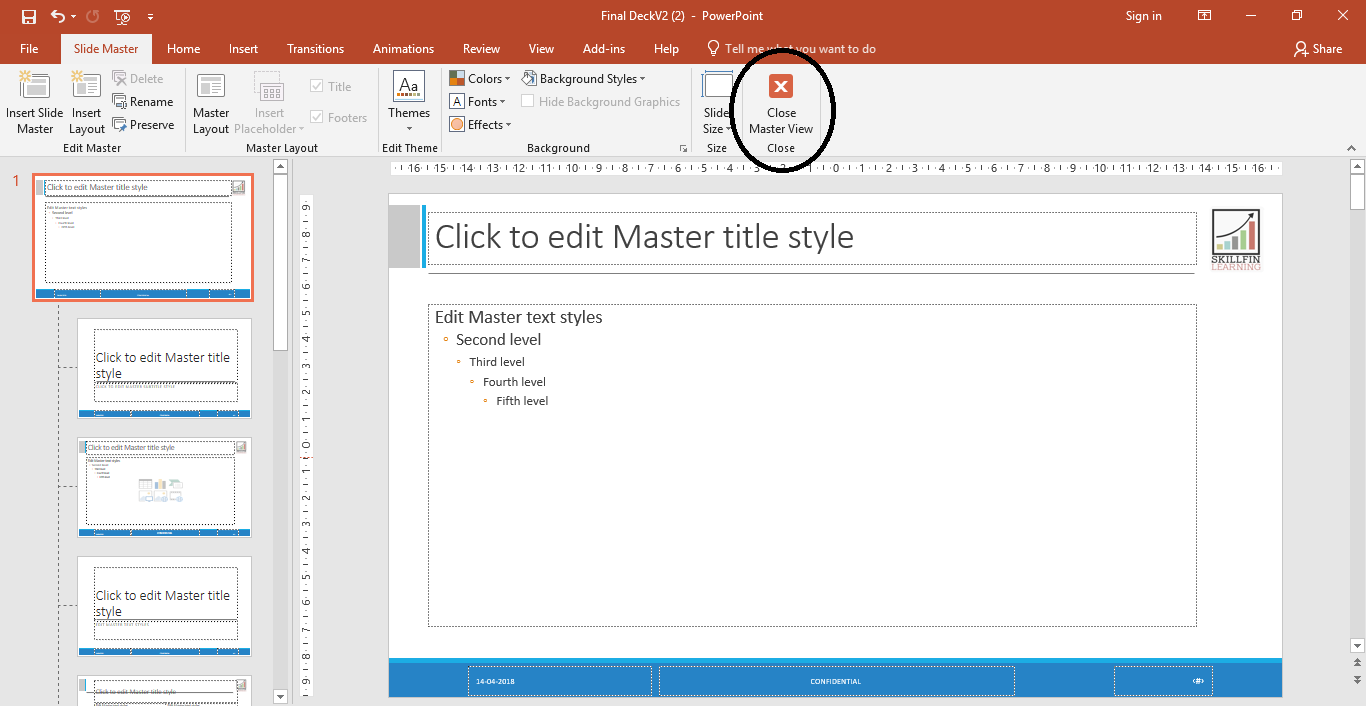 You will now have the company image added on all the slides in your PowerPoint presentation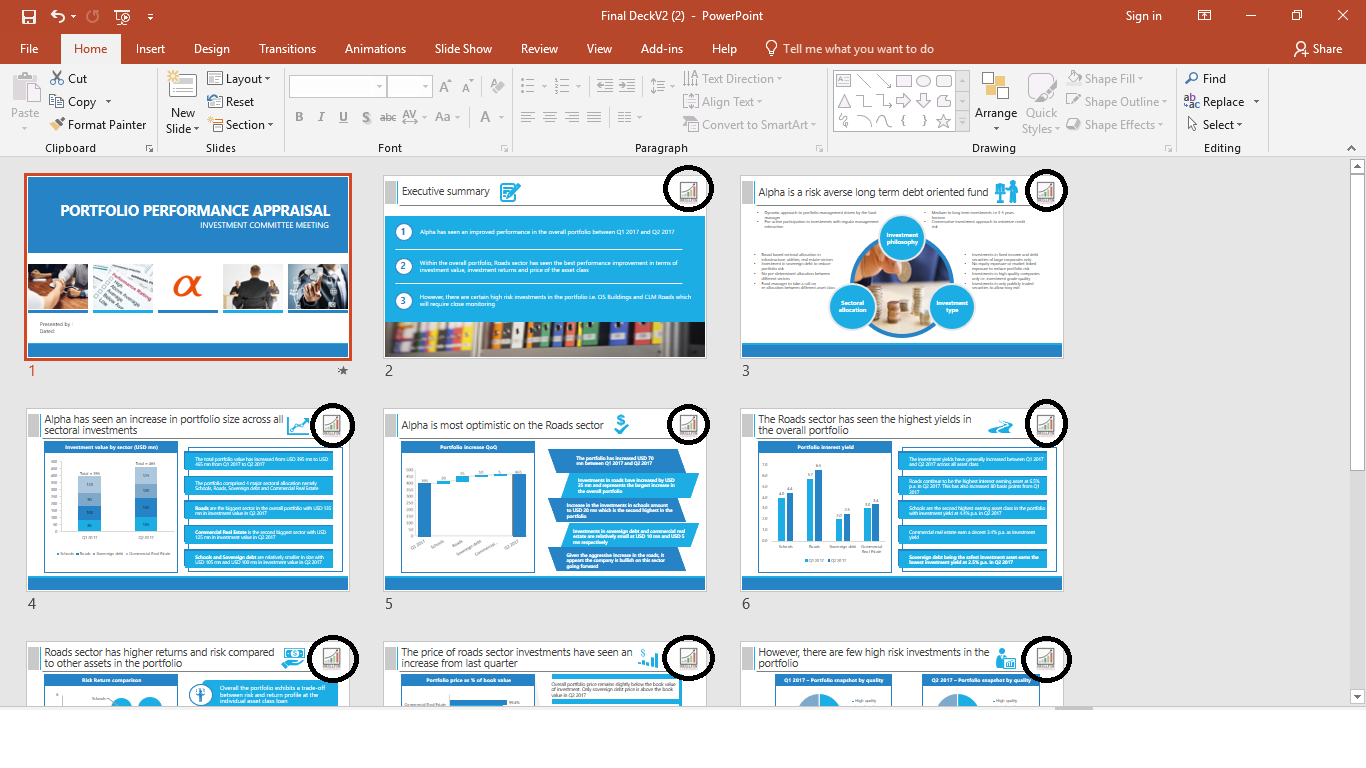 As you can see, you can use the slide master to edit anything in your presentation.
Any change you make on the Slide Master will reflect on all the slides in the Presentation.
Sorted now? Right
Take a deep breath!
Make that amazing presentation now!
This was cool isn't it?
Let us know what you think!
*The Learning Hour is a weekly knowledge sharing initiative of SKILLFIN LEARNING. To subscribe to this initiative, kindly mail us at support@skillfinlearning.com. We will add you to the distribution list.