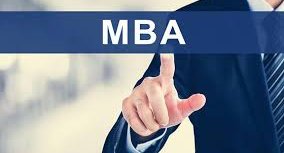 On a cold January morning, the CAT (Common Admission Test) results were declared and there were celebrations in some households, while some others were feeling dejected.
Most, who scored between 90 to 98 percentile were unsure whether they should be happy or not and whether they would get through any reputed college for their master in business administration (MBA).
Couple of years later, in the same month of January, an army of MBA graduates were ready to face their ultimate test – placements. However, only the top students and few other lucky ones were able to make it through the dream companies which queued up on Day ZERO of placement season.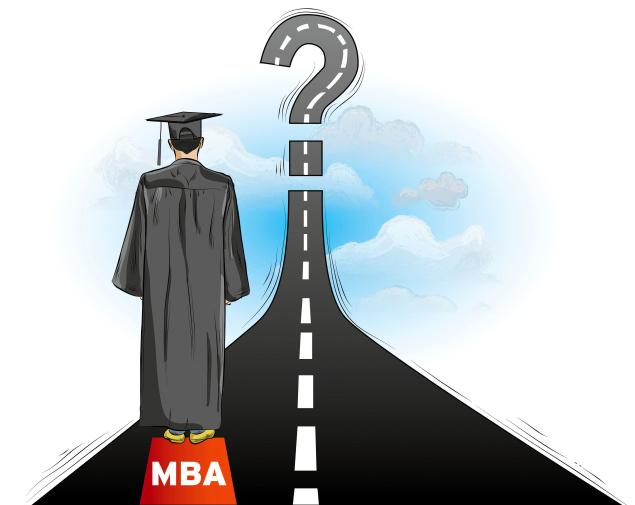 A few weeks later, still there were a good number of MBA graduates waiting to be placed or receive a job offer.
This is a common scene every year. According to a recent study, only 1 out of 2 Indian MBA graduates landing a corporate job since 2012. On top of that, the top 20 odd MBA institutes boasts of 100% placement, which clearly suggests that placement per cent is even worse for mid-low tiered MBA colleges, this really gives us serious matter for thought.
Is this a result of current macro-economic scenario or something structural?
Does it mean that young Indians are losing one of the most important shortcuts to land in a job?
Does is mean MBA is losing its relevance?
Does it require a complete overhaul of Indian MBA curriculum?
Is the rate of job creation being outpaced with additions to the workforce?
The answer is probably a combination of all the reasons but the most important ones seems to be the last couple of points of outdated and impractical MBA curriculum and job creation not being able to keep pace with addition to the workforce.
First things first, MBA curriculum and education is still lop sided more towards theoretical concepts and not paying enough importance to experiential learning or practical concepts used in corporate world. The closest taste of corporate life and real life challenges that MBA grads are exposed to are the immersion courses, usually being offered by corporate professionals who are usually alumnus of respective colleges. But, this also gives the students just a glimpse of corporate world through a lens of an individual which may be partial basis his/her experience. Also, due to the pressure from college administration, the immersion courses again focuses on technical skills used in corporate and misses out on the softer aspects. Another big reason why the MBA colleges focused on age old teaching methods and curriculum is ECONOMICS!! The colleges are earning super normal profits with swelling batch sizes and ever increasing fees, despite abysmal track record of placements. Reason being lack of opportunities for students to land up in a job directly from graduation courses. The overhaul of curriculum and making it more practical would result in higher cost base for colleges and hence cutting down the profits.
The outcome is MBA graduates being half baked for corporate world and in current difficult macroeconomic scenario, companies prefer to spend less on training and development and more output from its employees. The graduates that churn out from MBA colleges face difficulties in coping with reality of corporate life and learning content useful to execute their jobs successfully.
Secondly, the pace of population growth over last 3-4 decades has resulted in a situation that India faces serious challenge of finding jobs for a growing population over the next 35 years; its economy could absorb less than half the new entrants into the labor market between 1991 and 2013. According to a report released by the United Nations Development Programme (UNDP), between 1991 and 2013, the size of the "working age" population increased by 300 million. Of this, the Indian economy could employ only 140 million, suggesting a limited capacity to generate jobs. The report estimated that by 2050, at least 280 million more people will enter the job market in India. According to labor ministry data, around 1 million people enter the workforce in India every month. By 2022, India is set to become the world's youngest country with 64 per cent of its population in the working age group. The average Indian would be 29, compared to 37 for China and the US, and 45 for Western Europe. India could reap benefits of such favorable demographics ONLY IF we are able to create enough relevant jobs and careers for such a massive working population. 'Made in India' is one step in the right direction but the traction of such programs still needs to be seen. Manufacturing, Infrastructure and Transportation seems to be the sectors which needs big push and spending from government right now to ensure that post the gestation period of 3-5 years, India is able to keep its workforce productively occupied.
Thirdly, there are professional certification programs today like CFA, FRM which gives a lot of different options to the students to pursue alternative qualifications to MBA. The time and the monetary costs involved to pursue these examinations is relatively lesser than a traditional MBA finance program. As such a lot of students are keen to go for finance certifications in lieu of a master's degree in finance. A detailed comparison between MBA vs CFA will highlight some very important nuances in favor of the latter for professional growth perspectives.
Though, I have taken an India specific example to drive my point home, but the theme is applicable in most other countries as well. The number of MBA's who could not find a job or settle for one, which they never aspired for, is astonishing.
With this backdrop, how does MBA graduates ensure they land up with a job, even if not the dream one.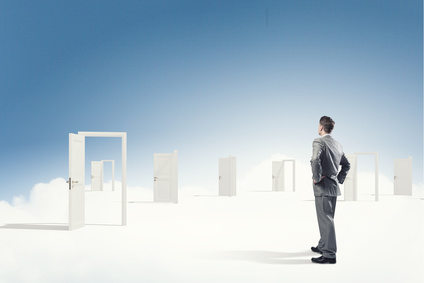 The key is to build skills which (a) can be readily applied on day one of corporate life and (b) differentiate them from the rest of the crowd and impresses the hiring manager and interviewers during campus placements.
These skills could be anything from hardcore technical skills of coding in any programming language or could be subject matter expertise in any area like corporate finance, marketing or even sales or it could even be deep understanding of a sector.
These skills would require students to devote some time out of their free time or so to say the social time and cut down Facebook-ing and Whatsapp-ing by sometime to reap higher benefits. It's ultimately ROI which matters and based on my experience of a decade of corporate world and interviewing thousands of young talent, the ROI of making yourself stand out of the pack is really high. Don't worry you would be able to make up for the missed birthday from Facebook post or gossip from Whatsapp chat group, later in your life.
The ripe time to invest in yourself is now and
you should definitely do it.
Disclaimer: This article is for general use only and views, thoughts, and opinions expressed in the article belong solely to the author, and not necessarily to the author's employer, organization, committee or other group or individual.
Blog posted on Linkedin by Arpit Gupta.