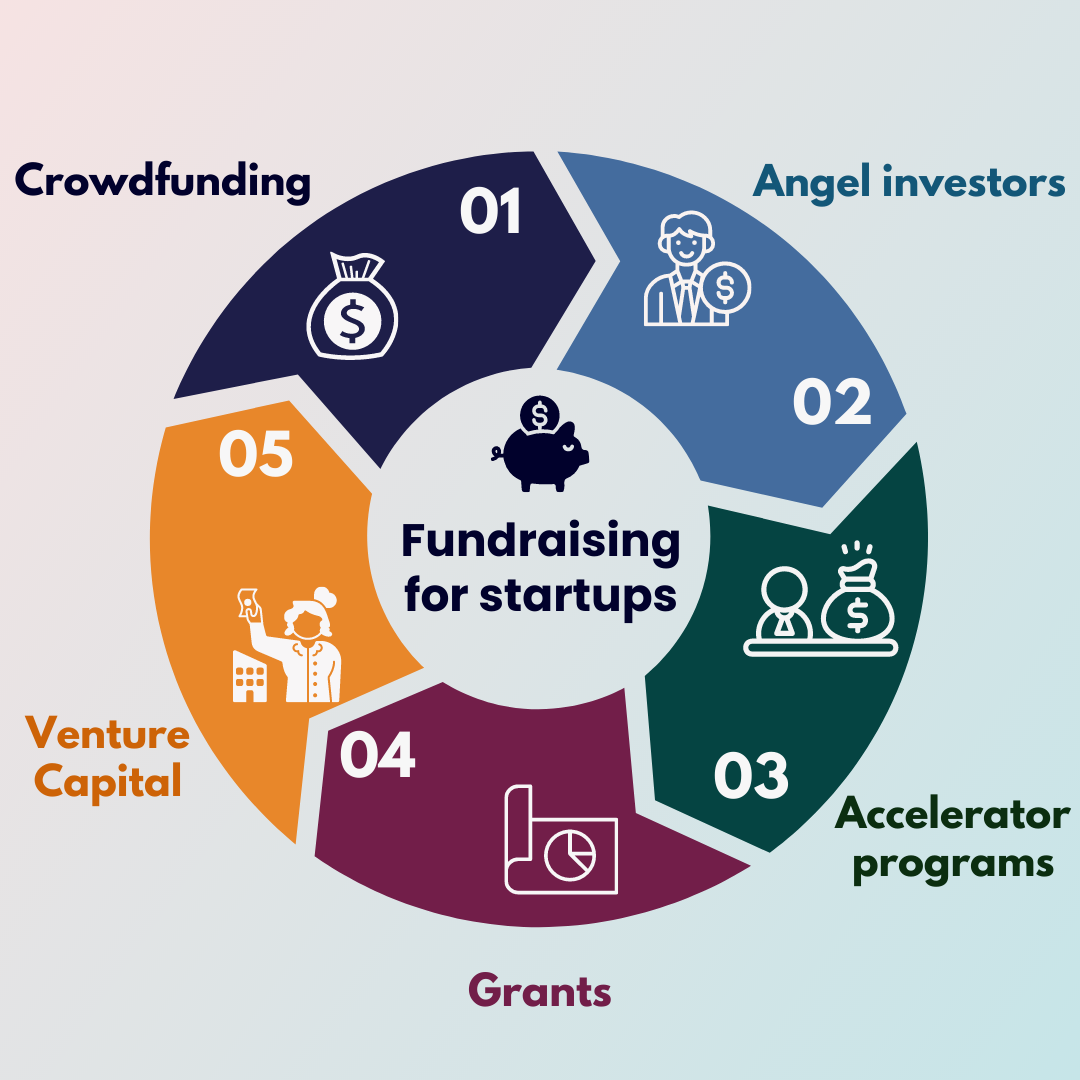 Have you considered starting a start-up?
There is a start-up boom in Israel, India, the United States, Canada, Sweden and many other countries in the world. Start-ups create tens of millions of jobs for young people, and lower some of the pressure on some of the larger corporations.
Some of the start-ups that you see around you will go on to make massive successes, like Airbnb, Uber and Dropbox, while others will fail to take off and shut down. That should not be an issue, because there are many start-up entrepreneurs who fail in their first, second and even third attempts, but achieve tremendous wealth and success with the next venture.
However, starting a start-up is not easy.
The biggest challenge an entrepreneur has to deal with has to do with fundraising for a start-up. It is particularly challenging in an environment when there is a liquidity freeze with banks not so willing to lend to new businesses or startups as in the past.
Fund raising is critical to a start-up's success
If you fail to get the necessary funding for your new business, then you will have a serious problem holding on to your employees, paying for the hardware and software licenses, keeping vendors and suppliers happy and even paying the rent.
Here's a Look at the Typical Challenges related to Fund Raising For Start-Ups…
#1: Attracting Early Stage Investors
It is very difficult to get pre-seed investors or early stage investors for your start-up outside of your family and friends. You must have at least some sort of track record to get investors to even have a look at your business. Just having a great idea won't do much for you as far as raising funds is concerned.
#2: Finding the Right Investor
It is very, very difficult to find the right investor and get them to commit to your startup. Investors have difference preferences and may not see things the way you do. They have a certain level of risk tolerance, investment timelines that they have to adhere to and other restrictions. Getting the right investor who is excited by your idea and has full faith in you is very difficult.
#3: Delivering the perfect pitch.
The pitch or how you introduce your startup to potential investors makes all the difference. It's so easy to get disheartened when the VC or angel investor doesn't look all that impressed by your pitch.
They may find gaps in your customer analysis and flaws in some of your projections and assumptions. The problem is you have never developed a funding strategy.
Which is why…
Even if your start-up has nothing to do with finance, you should consider joining our online course on Business Finance for Startup Entrepreneurs and Business Founders.
In this course, you will learn how to create financial models for capital raising, business valuation and business planning. At the end of this course, you will be able to deliver the perfect pitch and know exactly how to handle the investor negotiations.
Your instructor will be Ashish, a Business and Finance Expert with more than 10 years of experience in the industry. Previously, he has worked with BlackRock and McKinsey and advises clients globally on Strategy and Finance. Ashish is the founder of the online learning platform SKILLFINE.
P.S. Please log in to provide your comments