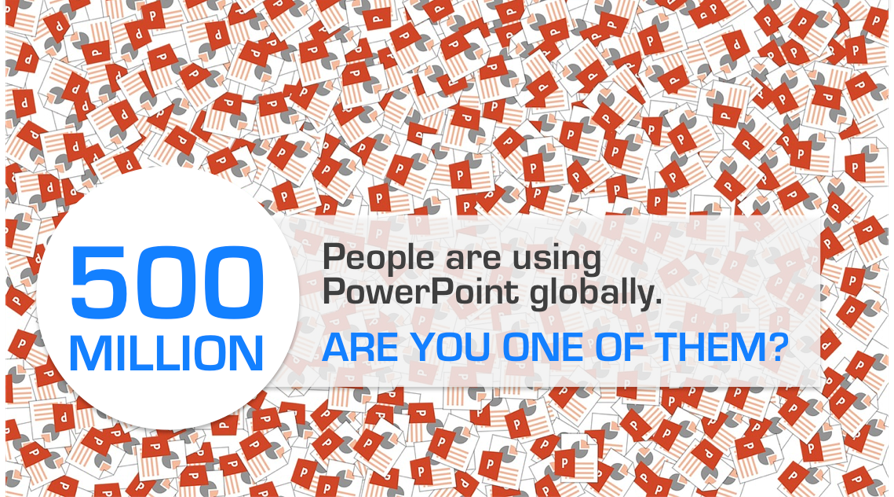 You know how a PowerPoint business presentation looks like; you've probably worked with Microsoft PowerPoint in the past. The question to be asked is whether PowerPoint is still as relevant, or as useful as it used to be for creating business presentations.
The answer to that is yes, PowerPoint is still the best way to create business presentations. Yes, it has been around for close to 30 years, but is still better than most of the alternatives to PowerPoint on the market.
Let's understand why PowerPoint is so effective at creating high quality business presentations.
Reason #1: Always creates a great first impression.
Most people have a short attention span. A business presentation has to catch their attention from the first moment itself. PowerPoint business presentations are never dull or boring. They create a great first impression through a judicious mix of static images, attractive designs and video and engage the audience's attention.
Reason #2: Unique and innovative.
PowerPoint presentations are always unique and innovative. It's difficult to find two PowerPoint presentations that are exactly the same. PowerPoint has so many different styles and templates; it's all about finding the right combination, one that suits the topic that you're presenting the best. You can create a most captivating presentation using customized design options and a unique personal touch that adds value to your business.
Reason #3: Simple but elegant; easy to understand.
We can think of at least three generations of business executives who have been using PowerPoint to make business presentations before clients or co-workers. The reason for that is PowerPoint allows you to present the most complex information and data sets in the most elegant and simplistic manner, one that can be understood by everyone in the room. PowerPoint represents data in a visual format, which is much easier to comprehend. Also, this ensures that the audience doesn't get bored and wants to learn more about the business.
Reason #4: Never boring.
The thing about PowerPoint presentations is that they are never boring: They are professional and interesting, pleasant and interactive, but never boring. You can add background music to your presentation; change the flow or the motion of the slides. You can surprise the audience by adding a touch of personality and individuality to the presentation. You can express yourself anyway you like, using all the creativity at your disposal.
Reason #5: User friendly.
Anyone who has created a PowerPoint presentation knows how user friendly it is. You don't need to be a technically gifted or have any coding or programming knowledge to create a business presentation using PowerPoint. It takes a day or two to master PowerPoint, as long as you get the right sort of guidance.
That is why you may want to sign up for the Business Presentation Skills Training (BPST) in PowerPoint course at SKILLFIN Learning.
This course is designed for busy working professionals who want to learn how to create PowerPoint business presentations fast.
You will start with the basics of PowerPoint such as the use of various design elements; learn how to create slides in real-time, create effective titles and incorporate messages into the slides, and how to tell a story using Pyramid principle of communication on PowerPoint.
This online course in PowerPoint will be conducted by Ashish, a veteran in the finance and business consulting industry.
P.S. Please log in to provide your comments