Appearance of Microsoft Excel in workplace dates back to 1985 .Hearing about Microsoft Excel the first thing that comes to mind is the endless lists of numbers across the screen or the spreadsheet. Almost after three decades of this spread sheet expert made its way in the businesses it is still going strong.MS Excel has grown to become a most important computer program in workplace around the globe. Be it for analyzing stocks, budgeting, organizing client sales lists, it has been ingrained in the business processes worldwide. Excel includes a wide range of features that eases out the daily office operations. As the present digital age makes more room for startups and other businesses to make their debut, Excel acts as one of the reliable and handy ways to organize data, market research and finances.
HOW WORK LIFE IS DEPENDENT ON EXCEL?
Excel has become a professional standard in all offices across the world where management of data is done. The word excel often synonyms to financial reports, pivot tables and complicated macros. As evolution continues in every genre today Excel is not only limited in its use only for spreadsheets but for many other important aspects. The potential uses of Excel are seemingly endless.
Let's take a preview to understand the importance of Excel analytics in work life
Business analysis– Any business involves Data Collection of its varied operations like product sales, inventory tracking, website traffic etc. Business analysis means the process of converting the raw data into useful business insights. These insights help in further decision making.
Reliable business operations management – Excel is used extensively to manage business operations. Managing complicated logistics ranging from inventory flows, tracking supply chains, supply and clients transactions, managing the delivery and dispatch schedules, managing calendar etc. are mostly done by Excel. Excel being relatively simple has the advantage of lesser risk of programming bugs is mainly used by small to mid business houses.
Performance monitoring– Monitoring and deriving useful information related to product or employee performance can be done by using Excel. Pivot tables can be used to organize data into performance report. Pivot tables have many in-built functions that help to make finer analytics within data set.
Administration tasks – Excel acts as a one stop solution and handy tool for most of the administrative functions in an office. It is a vital tool for record-keeping. This spread sheet doyen assists in storing huge amount of data that can eventually be used for business analysis and performance documentation. Besides its number functions it also supports other front office activities like invoicing, bill payment, tracking suppliers and clients.
Strategic analysis – Excel helps to make certain strategic analysis in a business. Strategic analysis involves making important business decisions based on certain type of data. Data Analysis in Excel provides valuable insights and forecasts. Based on them certain actions like investments, asset allocations and marketing campaigns are guided.
Project management – Often Excel workbook is used as an effective alternative for project management instead of customized project management software. Projects are timed business operations that have a budget and strict deadlines. Excel workbook helps to track the progress, schedule and monitor the important activities related to the project.
Program coordination – Excel comes handy and easy in managing and coordinating any custom program. It can adapt to tackle the specific features of any program. Excel helps to allocate resources, track the progress and maintain other records of a program.
Contract administration – Excel is used to keep record of contract details like timelines, quotes, tender, payments, deliverables etc. Many contract management templates are used to suit the specific contract and its stage.
Account management – Excel is used to maintain customer records. Excel gives an easy and quick way to maintain client files. It safely maintains details of products supplies, demands, payments, stock, dispatch and other client related details.
People management – Excellence is extensively used in business management in records related to staff, customers or interns. The spreadsheets are used to maintain personal records of people like email address, product purchased, subscription status and last contact.
EXCEL USES APART FROM NUMBERS
After emphasizing the number of ways in which Excel has eased out our work life additionally is must be noted that Excel is a powerful tool and its usage is far beyond only numbers. Besides its accounting, calculating functions it do helps in planning and organizing. Excel can help to map out calendars or other schedules. It even helps for various design mockups and prototypes. Excel can aid to spur up one's efficiency to high gear by tackling to-do lists goal planning, checklist and creating time logs. Excel is also a very good option for creating forms, CRM by using Excel templates and mailing lists.
Excel is undoubtedly a very important computer software program in the work arena. Any worker adept in using Excel can create a separate brand for himself and his professional career. Knowing basic Excel for record-keeping in accounting is no rocket science. It is considered as the middle skills in jobs. But when you can build great charts to give a visual representation to data it helps to make appealing business reports and persuasive marketing materials. Using conditional formatting appropriately in spreadsheets to highlight important data, compare values, finding duplicates also can give you better advantage in comparison to your colleagues. When you can demonstrate explicitly the key trends of any data by using charts or graphs, it aids in future predictions and strategic business decisions.
Excel has managed to stay strong in business panoroma because of its many benefits. Though many big houses has shifted to their custom softwares, Excel still serves as an important ally for all small to mid-size companies and startups. Having an online access and being a remote and mobile viable software its users' base globally is huge.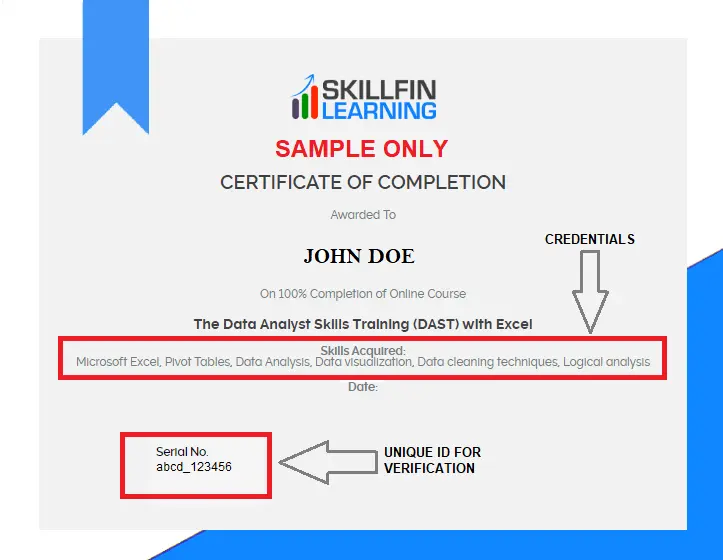 P.S. Please log in to provide your comments