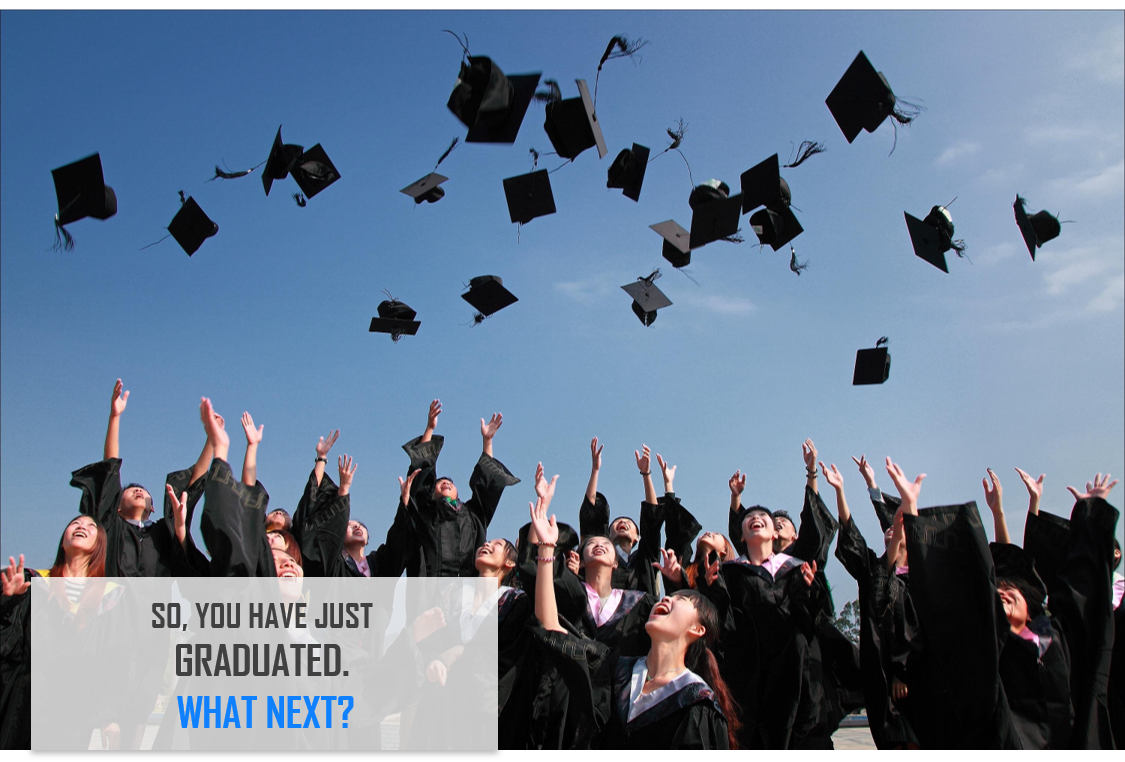 So you've just graduated – congratulations!
This is the time of the year when a lot of young people will have graduated or will be graduating, but only a few will know what to do with their life.
What you don't realize is that you're entering the greatest phase of your life – the next 5 years will dictate how your next 50 years are going to be like.
This is the time when you can afford to be completely focused on your work. You don't have a spouse or kids to worry about, no parents-teacher meetings, no soccer games to take a child to, no reason to worry about paying your home mortgage on time.
This about it – the time after graduation – the first 5 years, is the only period when you can afford to focus 100% on your job or career. After that, you will have other things to worry about, such as getting married, having kids, buying a good house for your young family and so on.
Let's discuss how you can make the most of your first 5 years after graduating from college.
#1: Pursue as many job opportunities as you can.
Don't be afraid of job interviews. Apply for as many jobs as you can. The more jobs you apply for, the better are your chances of landing one. No, you're not going to land your dream job right away, but keep trying anyway. This will make you lose your fear of job interviews and you will get better with every attempt.
#2: Remember: You're not entitled to a job.
Be real. Stop lying to yourself. Shake off your entitlement. You have no right to get a job just because you have graduated. That's not the way the world works. You have to be humble and realistic about it. Remember: it's not about you, it's about the employer. If the employer feels you can provide value to their company or organization, they will hire you, as simple as that. It is up to you to convince them that you can make a difference to their organization and are good enough to be hired.
#3: Get some job, any job.
It's far better to be under-employed than to be unemployed. No job is a "bad" job. Every job will teach you something valuable about life and dealing with people. Don't hesitate to work part-time as a salesperson, bartender or as a barista while you're searching for a job. Not only will that pay the bills, you will learn valuable lessons in customer service, the importance of being professional and courteous and disciplined. News flash: You are in the real world now; you're not in college anymore.
#4: Always be positive.
Never be scared of rejection. The important thing is to keep trying. Maintain a regular schedule, go to sleep on time, don't waste time on the social media and internet and make it a point to go to the gym for an hour very day. Maintain a positive frame of mind and enjoy your life.
#5: Pick up valuable new skills.
It's not enough to have a degree. You must have valuable, job-specific skills. Employers look for skills just as much as they look at how well you've done in college.
So, if you're looking for a job in the Banking and Financial services industry, it is important to pick up marketable skills that are in demand at the workplace.
Join SKILLFIN LEARNING, an online learning platform meant for those looking for jobs in the Business Consulting, Banking and Financial services sector. Here's a look at the different online courses at SKILLFIN Learning.
P.S. Please log in to provide your comments