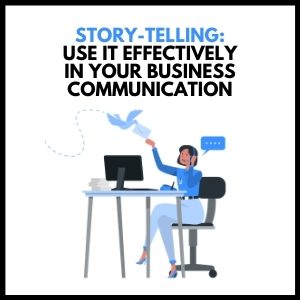 How to Use Storytelling Effectively in Business Communication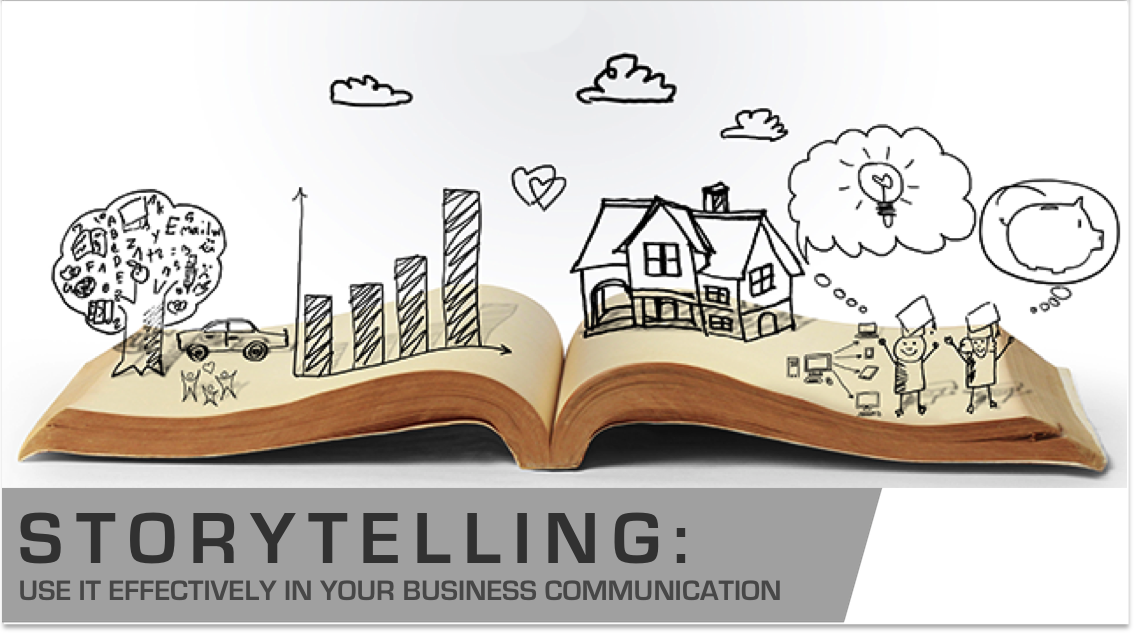 The art of storytelling has been around since the start of the human civilization. Most of us have fond memories of listening to stories told by our parents and grandparents as children. Storytelling is one of the most effective communication techniques.
Storytelling and Business Communication
What a lot of people are not aware of is that the art of storytelling matters even in business communication. Business communication shouldn't be just about facts, numbers, stats and trends – there has to be a way to put them all together. A story, or a narrative, that puts everything in its right place.
Storytelling in business is a strategic way to communicate important information about the company, organization or start-up, or about a particular deal, in a way that gets the attention of the audience. The audience could be a client, customer, investor, lender or a prospective business partner.
Connecting With Your Audience
Storytelling in its essence boils down to one single thing – the connection you have with your audience. The deeper and more effective the storytelling, the better and more lasting is the connection you make with your audience.
If you're in the sales or marketing department, for example, your success will depend on how well you're able to establish a connection with your customers. What if you're giving a PowerPoint presentation to a group of clients and everybody looks bored or distracted?
It means you're not connecting with them. Your PowerPoint presentation may have all the facts and data, but it doesn't have a story or a narrative to hold that all together. The whole point is to narrate your story at an emotional level, to hit the audience in a way that makes them feel, not just think. When you do that, your presentation will be a hit and achieve the desired results.
What is Effective Storytelling?
So how to tell a really great story, one that catches the attention of your audience? The trick to great storytelling lies in overcoming the blocks people have in their mind, which makes them lose focus and get distracted. You have to get your audience to listen to you, to pay attention to your business presentation.
What a good storyteller does is to use dialogue, detail and character development in the narrative, to move from point A to point B. There should be a flow in the story, where you take the audience through different stages.
It is about telling them how and why the business or idea came into being, how it developed, where it is right now and where you see it going forward in the future. It is about engaging the audience, making them wonder what's next, and surprising them with a twist in the tale.
Stick to the Facts
Ultimately, a story should be based on facts, data and stats. Otherwise, it will only fall flat in the end. You must be your own fact checker, verify and re-verify every fact, data or statistic before putting it out there before the audience. What you don't want is to be fact checked by an audience member – that would be humiliating.
At SKILLFIN LEARNING, we have always considered story-telling to be a critical business skill and a mighty effective way to give a presentation. Why don't you join our online program Data to Insights – Story-Telling Skills?
You will learn how to use advanced data analysis skills to derive actionable insights from the data using Excel and present the same using storytelling in management level discussions. This course is targeted at college students and busy working professionals. Don't worry, we will teach you everything from the scratch.
P.S. Please log in to provide your comments