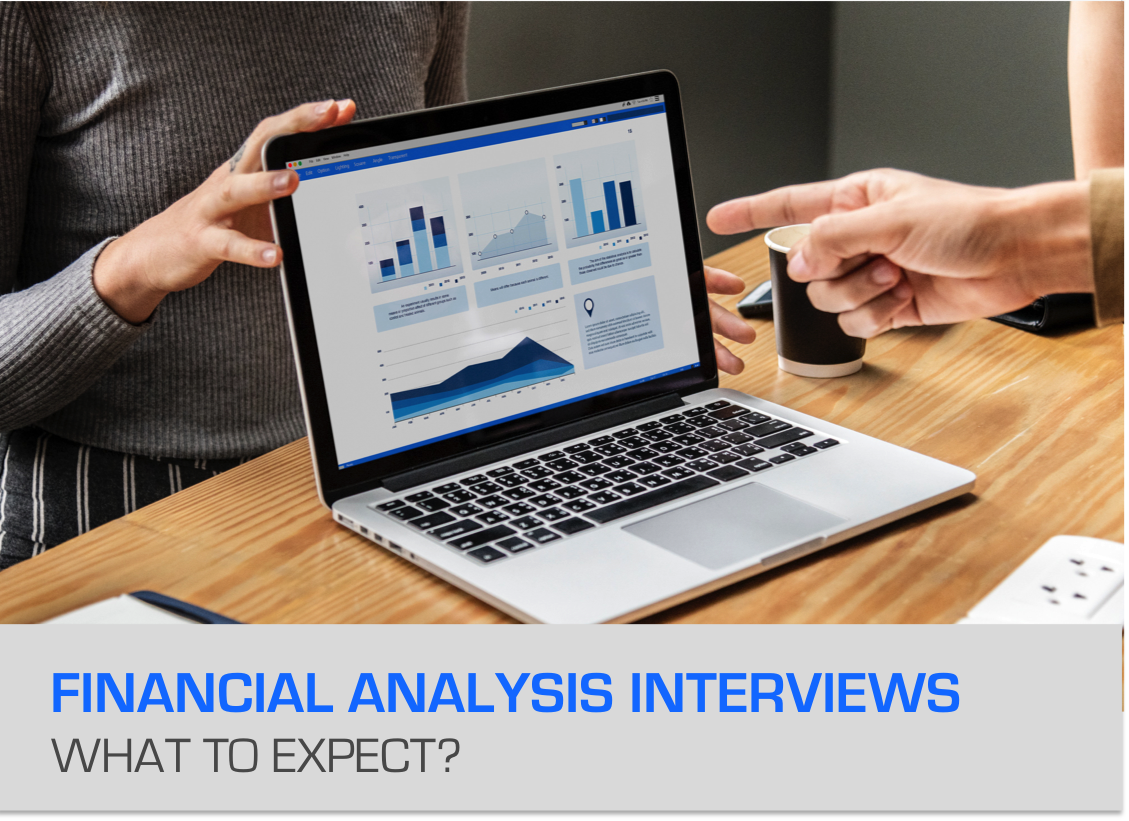 There is a lot of demand for financial analyst jobs as this is seen as one of the best career options for recent graduates.
The average salary of a financial analyst working in San Francisco in the United States is a cool $141,350.
In India too, financial analysts are reasonably well paid. A junior analyst who is new to the profession can expect to get an annual take home salary of Rs. 370,000 – not bad!
The hard part is to get through the financial analyst interview process. It's not easy. Let's talk about what to expect in financial analyst interviews.

#1: Know what the job is all about.
The term financial analyst is a broad one. Every industry and organization has its own set of requirements from a financial analyst. Find out what your responsibilities will be in this role in the organization that you're applying for. Learn about the company and do some research on the industry so that you're not caught off guard during the interview process.
#2: Start preparing for the interview.
The first thing an organization wants to know is whether you have the right skills for the position you're applying for. Why should they hire you anyway? Why not someone else who may have the same qualifications as you do? You should be prepared for such testing questions. The questions can vary from role based to behavioural based. You may be asked a series of technical questions on accounting and finance as well. You should be prepared for all of that.
#3: Improve your communication skills.
The interviewer may ask questions to gauge your reactions to different situations. In particular, they may want to test your communication skills, how you communicate the benefits of a certain financial product to a client, for example. They will want to see how much of a salesperson you are, how passionate you are about your job. And yes, they will want to know how self-aware you are, and how you use logic and financial and technical knowledge in your answers.
#4: Brush up your financial and technical skills.
Work on your financial skills, read and re-read all the books you've read on accounting and finance. Workout problems in statistics; work on your Excel skills in particular and be conversant about the latest happenings in the economy and the financial sector. The interviewer will want to test your proficiency at generating reports and whether you have the practical knowledge or technical expertise needed to be successful in this role.
Finally, dress well, look sharp and be your very best confident self for the interview. Even if you're nervous, don't show it!
Also…
Join the The Complete Business and Financial Services Skills Training online course at SKILLFIN LEARNING, conducted by Ashish, a renowned expert in the business consulting and financial services industry.
By the end of this course, you will have a comprehensive knowledge of Financial Modelling. You will master Accounting, Forecasting, Financial Analysis, Business Valuation, Microsoft Excel, Business Presentation and other essential skills needed for a financial analyst career.
Click here to know more.
P.S. Please log in to provide your comments