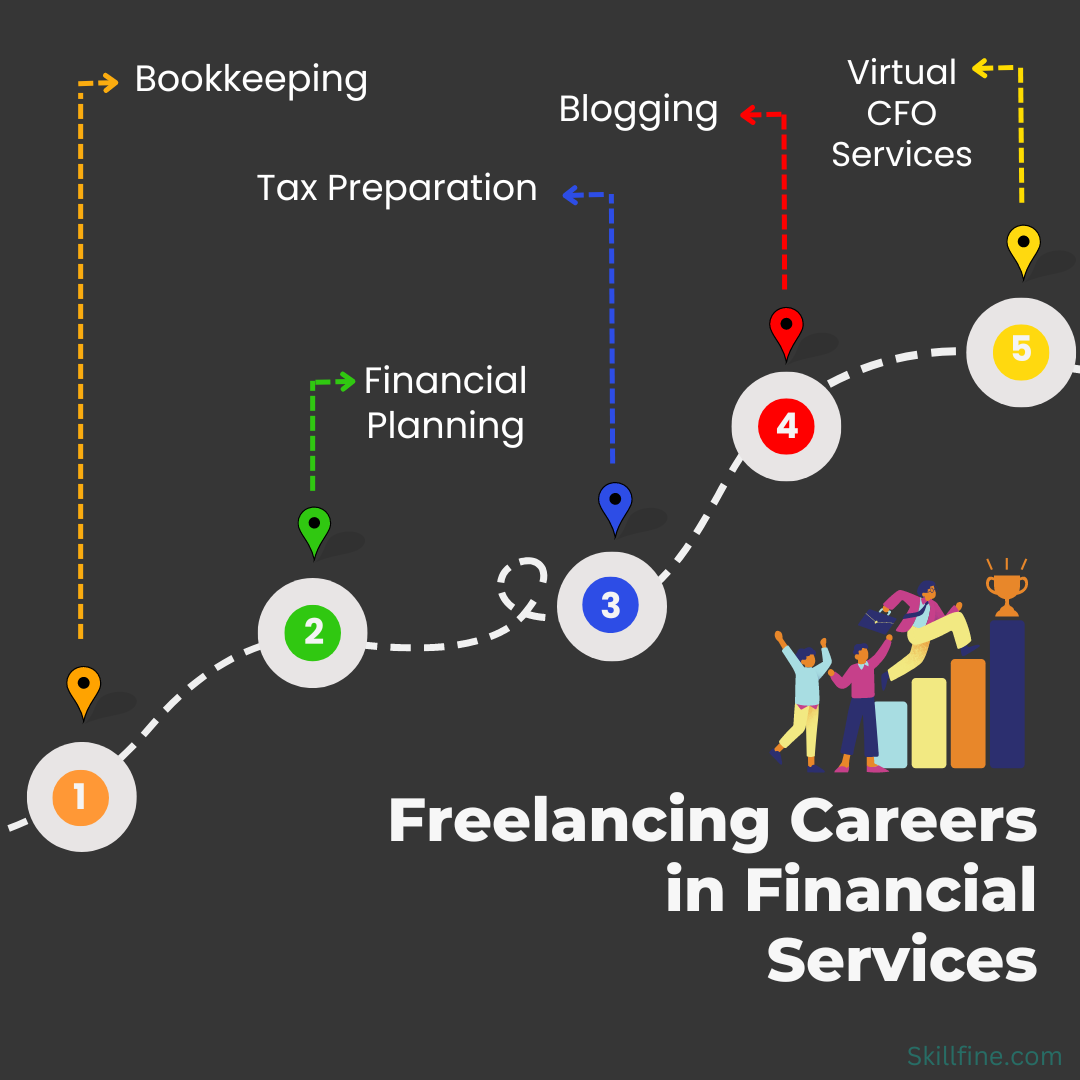 Is it possible to build a career around finance freelance jobs?
Yes, certainly – the financial services industry has undergone a radical transformation in recent years, thanks to the internet and cloud computing.
There are today a number of jobs in the financial industry that can be done from home and are outsourced to freelancers. Here's a look at the opportunities available to those interested in freelancing careers in financial services.
#1: Online Trading – If you're very good at picking stocks and have an excellent understanding of fundamental analysis, know how to read technical charts, you can be hired by brokerage firms or by high net worth individuals to manage their investments. You can also choose to trade your own money in addition to the stock picking services you provide to your clients.
#2: Accounting and Bookkeeping – Because of new technologies such as cloud accounting, accountants no longer need to be restricted to a cubicle in the office. They can easily work from home as freelancers, and provide accounting and bookkeeping services to clients, including small and medium sized businesses and private individuals.
#3: Financial planning – If you're an expert on finance, retirement plans, life insurance, mutual funds, tax plans, real estate investment etc., you can work full-time or part-time from home as a financial planner. There is a lot of demand for experienced financial planners as people have higher disposable incomes than before, and need help with managing their assets/liabilities.
#4: Financial analyst – Another great job that can be done from home is that of a financial analyst. A financial analyst studies market trends and investment opportunities. They use complex statistical formulae to identify risks and outcomes of specific decisions taken by the management of a company, and recommend a course of action. Earlier financial analysts could only work from a cubicle in a big corporate office, but these days because of the internet, they can take up this work on a freelance basis.
#5: Financial blogger – If you have expert knowledge of finance, why don't you start a financial blog of your own? Take the example of Sam Dogen, a former investment banker who quit his job, started the blog Financial Samurai, which has now become so popular that he makes more than a $1 million every year from affiliate marketing opportunities alone!
What about the challenges you will face while working on finance freelance jobs?
#1: Marketing – Marketing is very important for a freelancer – just as it is important to any business. You cannot expect to get any work if nobody knows or hears about you. So you should quickly learn the basics of marketing, such as social media marketing, blogging, SEO, pay-per-click advertising, etc.
#2: Boredom – Working alone can get boring after some point. Human beings are social creatures after all, and we need to interact with people throughout the day. What you can do is to take your laptop to the nearest coffee shop or public spot, spend some quality time there, and chat with people even as you work.
#3: Procrastination – Procrastination is a big problem faced by freelancers, which affects their productivity and diminishing their earning capacity. You must exercise self-discipline and not get distracted when working. Use productivity tools such as https://toggl.com/ to manage your time more efficiently.
Finally
It is skills that matter, not degrees, if you want to have a successful career in finance freelance jobs. Which is why we have created a learning platform, SKILLFINE for looking for jobs in the finance industry. Why don't you have a look at the online certifications for finance professionals?
Read more about this post on our LinkedIn page as well: