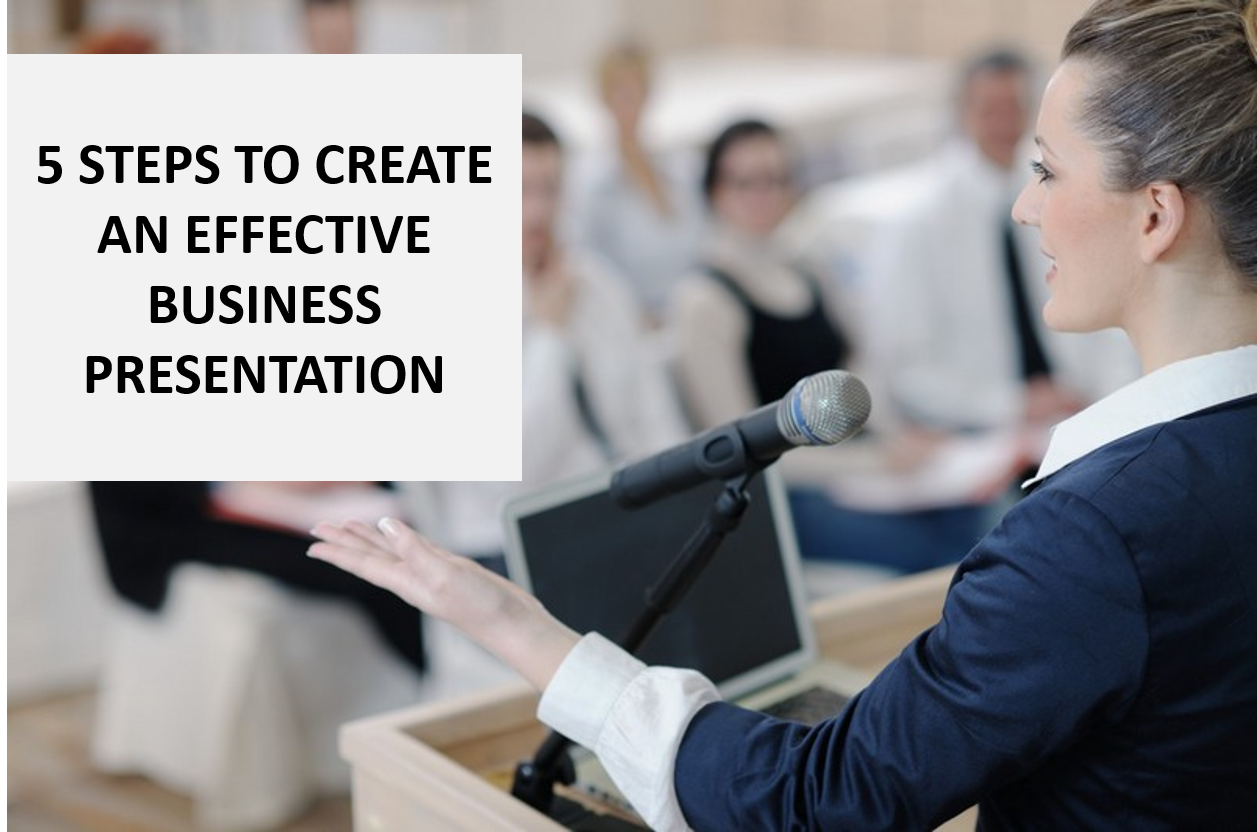 So you want to know how to create an effective business presentation….
There are many apps or tools for creating business presentation these days. But PowerPoint is still the best presentation software program out there. So when we talk about a business presentation, we are referring to a PowerPoint presentation.
Having got that out of the way, here are 5 steps to create a compelling business presentation.
Step #1: What's the Purpose of the Presentation?
What do you want to achieve with the presentation? Who is it intended for, and what is the outcome you are looking for? What's the objective of the presentation, and what is the end result you want out of it? Don't start anything without a clear goal in mind.
What are your expectations? Do you hope to land 5 or 6 high net worth investors from the presentation? In that case what sort of an investment are you looking at? Be specific – if it's $100,000 from each investor, mention that clearly in the presentation. Whatever your message is, it has to be clear and transparent.
Step #2: Focus on the Audience.
What's your target demographic, or target market? Who are your audience going to be, and which demographic do they represent? Are your audience investors, potential business partners or clients? The presentation should be made based on that.
What motivates your audience, what are their dreams and aspirations? What are they interested in? What's the average age of your audience? What sort of pop references would they like? You should know all of these just to make sure nobody gets bored during the business presentation.
Step #3: Draft the Presentation.
The next step is to draft the presentation. This means outlining the key points that you want to address, in a way that gets everyone's attention. So don't hesitate to mention a shocking statistic right at the start – that should do the trick.
Use quotes by famous personalities; start with a compelling intro and use an interesting story arc – in a language that everyone in the boardroom or conference hall can relate to. Do whatever it takes to make sure everyone's eyes are on you and nobody is dozing off. However, be careful with the humor or jokes – it could be risky to try that in a serious business meeting.
Step #4: Work Hard on Making the Slideshows Visually Attractive.
Focus on making the slideshows visually appealing. Add a lot of colorful charts, infographics and graphs to the slideshows as long as they make sense and are relevant. Add pictures and videos as well – but only as long as they add something to the presentation and don't look random and out of place.
Step #5: Work Extra Hard on the Delivery.
Very few of us are natural at public speaking, but with practice and the right amount of effort, anyone can speak well in public. You should practice your delivery of the business presentation multiple times before an objective friend or co-worker. They will tell you where you are going wrong and what needs improvement. If your body language is not good, they will tell you that.
Finally
Give the business presentation with complete confidence. For that, you will have to sign up for a proper online course on business presentation created by a real and authentic expert.
Sign up for Business Presentation Skills Training (BPST) in PowerPoint, a powerful online course from SKILLFIN LEARNING where you will learn comprehensive business presentation techniques using PowerPoint. The course will be conducted by Ashish, a Business and Finance Expert who has worked with some of the most prestigious companies in the world such as BlackRock and McKinsey.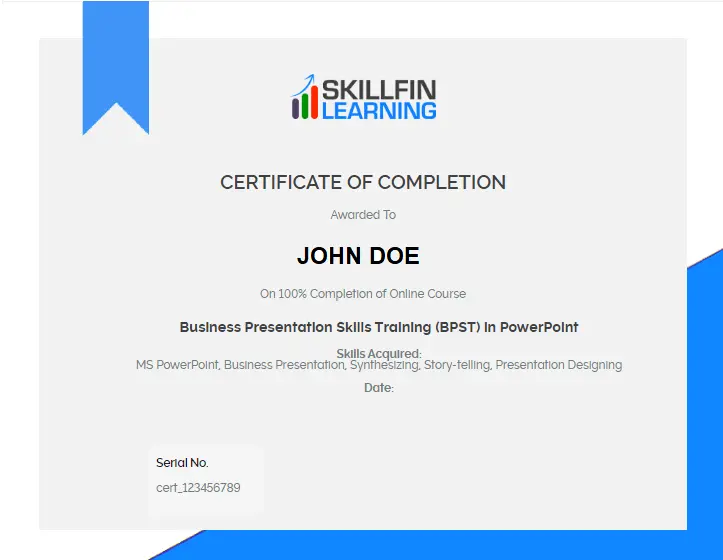 P.S. Please log in to provide your comments