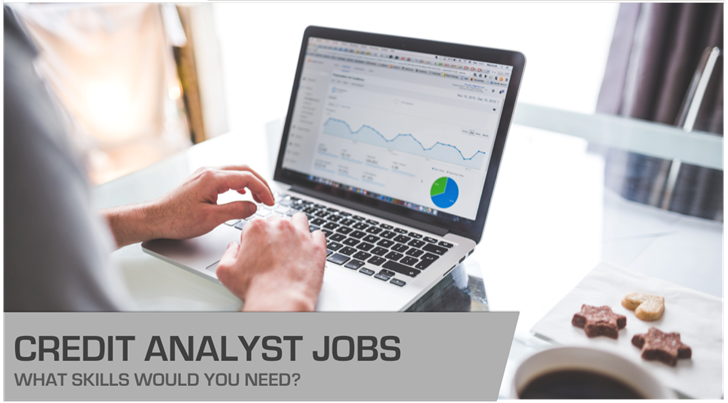 Credit analyst jobs are among the most sought after careers in the banking and financial services industry. For many young people, becoming a credit analyst is the first step towards becoming an investment banker.
What does a credit analyst do?
It is the credit analyst's job to investigate the creditworthiness of a loan applicant. A good credit analyst should not find it difficult to get a job in banks, credit rating agencies or credit card issuing companies.
It is their job to analyze the credit of not only individuals, but also that of companies and small businesses. A credit analyst gathers information from payment histories, salaries, savings, debts and other financial details of an individual before recommending whether to approve the loan application or extending the credit line.
Credit analysts also evaluate corporate entities in terms of credit risk worthiness for raising a new loan from either a bank or debt investors. They need to assess the overall business and financial risk profile of the borrower and make recommendations on the overall credit quality of the company.
But not everyone can become a credit analyst. In particular, you need the following skills to apply for a credit analyst job.
#1: Knowledge of Accounting.
Credit analysts are expected to be very good at accounting and statistics. Most credit analysts major in subjects like finance, accounting and statistics, where math skills are very important. Analysts that hail from a non-finance background, such as engineers or MBAs need to pick up critical accounting techniques such as analysis of balance sheets and financial statements, ratio analysis, statistics, etc. This is a must.
#2: Attention to detail.
A good analyst is one who has a keen understanding of and appreciation for details. They are very good at identifying the missing link or inconsistencies in data sets and pay a lot of attention to even the most minor details. They have a lot of patience and take their own sweet time to sift through the data before arriving at a decision.
#3: Problem solving and communication skills.
A credit analyst should have essential business skills such as problem solving and communication abilities. Communication matters because a credit analyst always works as a part of a team and they should be able to communicate their findings clearly with the other team members. They should have an aptitude for problem solving and find a way for the client to get out of a messy situation.
#4: Understanding of the industry.
A credit analyst should be knowledgeable about the industry that they work for, whether it is the banking or financial services industry, real estate, healthcare, FMCG or small business. Every sector has a specific set of parameters to judge the creditworthiness of a business, organization or individual working in that particular industry. A good credit analyst has a deep understanding of the industry that they are handling, and should know that every industry has a unique set of strengths, weaknesses, opportunities and targets.
#5: Software and technical skills.
A good credit analyst should be well versed on software applications such as Microsoft Excel. If you're not great at Excel, you cannot really expect to get a job as a credit analyst, as simple as that. You should also be comfortable in scripting languages such as Python, statistical languages such as R or SAS and querying languages such as SQL or Hive. Also, you should know how to use MS PowerPoint for making presentations to clients or managers.
Join the Credit Analyst Skills Training (CAST) course at SKILLFIN Learning to master the various Credit Risk Analysis skills required for jobs in Banks, Asset Management & Credit Rating Agencies.
This course is conducted by Ashish, a veteran in the business and financial services industry and is targeted at busy working professionals such as yourself. Click here to find out more.
P.S. Please log in to provide your comments