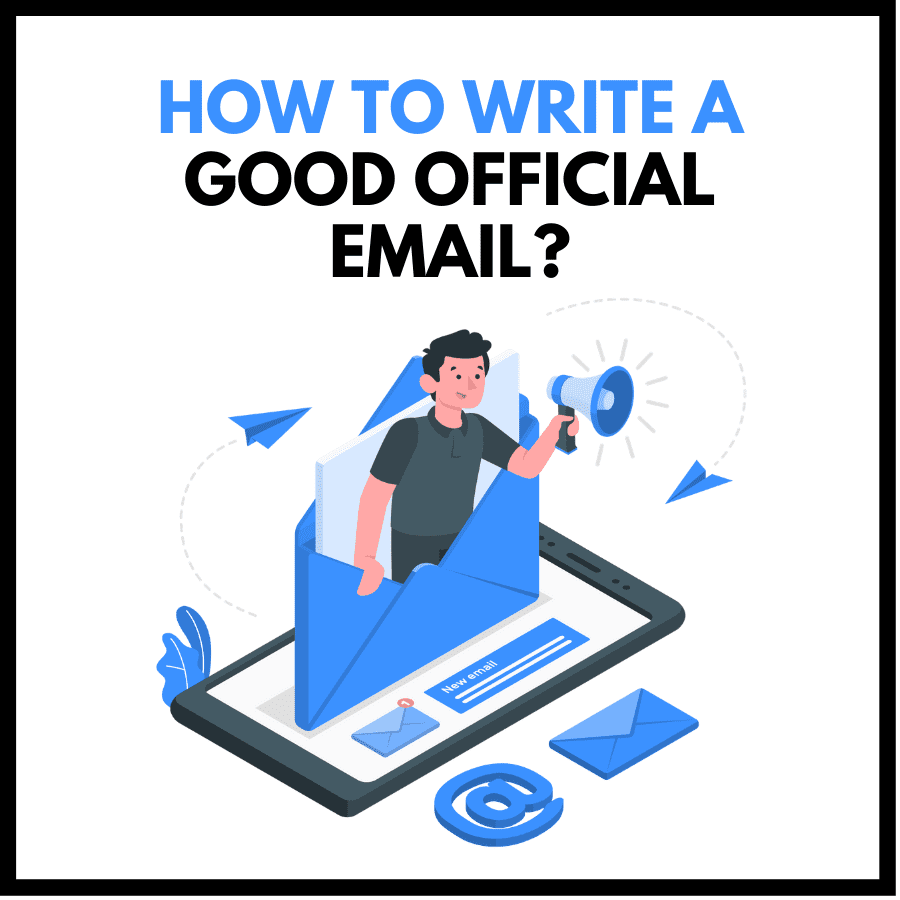 5 Tips for Writing a Professional and Effective Email
Since its invention, email has managed to gain prominence and importance in both our personal and professional life. More candid, email is considered to be a most important mode of formal communication in the business topography. In words of American music maestro David Newman, 'Email has ability, many channels don't, creating valuable personal touches at scale.'Email is speedy and efficient. An email can create or destroy a potential opportunity. So, we every mailer needs to be cautious with the choice of words while writing. A poorly written email directly hints at your professionalism and prestige of your organization. No one can deny the obvious gains of well written and structured emails. It not only prevent your emails to be junked and ignored but also directs your recipient to consider them positively. Naïve peopledriven by their impulse often type up a quick response, and hit up the send button without giving much thought about what they have just written. But experts agree that your e-mail behavior has the potential to sabotage your reputation both personally and professionally. You can have great command over language; however that can't guarantee you to become the industry's most seasoned e-mail expert.You need to develop and weigh in on how to perfect your e-mail etiquettes. In this blog, I am sharing some quick pointers on how to write a proper email.
Frame your subject line appropriately
Think carefully to specify the title of your email with utmost clarity. It helps your recipientto immediately know what the message is about. Writing your subject line properly will decide the fate of your mail, whether it will be read or junked.
For e.g., if you're emailing to apply against a vacancy in any company, you may title your mail as "Application for the post of Data Analyst".
Use a professional/ official email address
Proper email etiquette demands for sending emails from your proper email address, rather than a weird email address, bearing fancy names. Your emails address must, clearly mention your name and surname for official purposes. In case it's a business mail, it must bear the company name. Keep in mind, using a personal email address for business purposes can be perceived as unprofessional. Keeping your business and official email separate is a good way to ensure only the influx of urgent mails. All the spam emails, marketing messages, promotional offers and other personal communications can be kept at bay or to the inbox of your personal mails.
Use professional email greetings
Always stick to the formal way of sending your greetings across your mail. So, avoid informal greetings like Hey! Wazzup and so on. Refrain from using the social media lingo.
Few examples of formal greetings are:
Good afternoon,
Good morning,
Hope this email finds you well,
Hi (Name),
Greetings,
Dear (Name)
CRABS Method
Dave Chaffey, author of Total Email Marketing, has suggested an acronym CRABS to keep in mind while writing a mail.CRABS stand for:
Chunking: It states that every paragraph must be brief and precise pointing one or two ideas maximum. This helps scannability.
Relevance. Always keep in mind, email need to highlight only the relevant topic in hand that too only the actual crux. Avoid all fluffs and stick only to the meat, i.e., issues that matter the most.
Accuracy. Be cautious not to overpromise which you will not be able to deliver. Communicate realistic expectation of your offers.
Brevity. Don't beat around the bush. Clarity is very important in your communication. Be brief, to the point. The shorter, the sweeter. Avoid creating novels in your mails.
Scannability. This means getting a good idea about the email without reading every word. Ensure to highlight points, words, phrases or sentences. This will aid in scanning quickly the email getting a clear idea about the core of it.
Proofread
It is mandatory to thoroughly go through your mail once it is composed. Check for errors in spellings and grammar. Use the autocorrect options to double check any language errors. It is very necessary to proofread your mail before sending it. Make sure that you communicate the same with words that you plan to forego any confusion arising to the recipients out of illframed or double meaning sentences.
Choose your words carefully to communicate professional tone
The messages you send are a reflection of your professionalism, values, and etiquettes, so maintain a certain level of formality even in your words.Avoid informal language, defamatory words, inappropriate abbreviations, emojis and jargons. Your choice of words, sentence length, punctuation, and capitalization can easily be misinterpreted in absence of visual and auditory cues. Always read thoroughly to understand the emotional tone of your email. Find a less ambiguous way to phrase your words so that the tone of your message does not get misconstrued.
Acknowledge emails
As a gesture of good email etiquette, it is always good to respond, regardless of the person emailing you requests one. You should develop a habit of acknowledging your important emails within a timeline. This habit will definitely mirror your professionalism and friendly demeanor.
Attach carefully
When you need to send large attachments, you should try to compress or zip the attachment so that it takes up less space in the recipient's email inbox. It's also a good idea to inform the recipient firsthand when you are to send any attachment. You can specify about the same in your title and body of the email.
A great alternative tosending email attachments is sharing links of the files that are saved in cloud storage such as Google Drive or Drop box. Not only will this take up a lot less space, but it will also allow you to share multiple files and stay organized. Instead of browsing through emails and finding the right attachments, you and your recipients can have everything in one place. Plus, most cloud storage providers are free up to a certain GB, so you won't create clutter and confusion.
Double-check the email address
Dealing in official communication, be cautious to check the email address of the recipient. Be doubly sure to type each character of the recipient's email appropriately. After hitting the 'send' button, make a habit to check whether the email has been sent or not from 'view mail' option. Keep a check to view whether some sent mails have bounced back or not. In case, it bounces back, you need to verify the authenticity of the recipientsmail id. Email providers, such as Gmail, offer a feature called "Undo Send." Upon hitting send the first time, an option will appear at the bottom of your browser window asking if you want to undo this action before it permanently sends. If you accidentally added the wrong person, you get the scope to rectify your actions. Instead of pinging them with an email not meant for them, you get another chance to send it to the right person.
Sign off in style
The courtesy of writing a good email continues till its end. How you sign off or in what note do you end you email also marks your official identity and professional aura.Some examples of professional email sign offs include:
Best regards,
Looking forward to hearing from you,
Regards,
Sincerely,
Sincerely yours,
Thank you,
Thanks again,
With appreciation,
With gratitude,
Yours sincerely,
Don't forget to put your signature and also mention your name and contact details at the end. This will help to communicate with you further at ease.
Keeping these pointers in mind, you are good to hit your first perfect email. Go ahead…Good luck.